Floridians are forecast to travel in record numbers for Memorial Day weekend to kick off the summer.
According to AAA's 2023 Memorial Day Travel Forecast, nearly 2.4 million Floridians will journey 50 miles or more. That's 172,000 more than last year and 96,000 more than before the pandemic, in 2019.
Florida travel numbers are set to reach new record highs in both the auto and air travel categories. An estimated 2.1 million Floridians will drive, which is 137,000 more than last year. Meanwhile, 208,000 are forecast to fly, which is 25,000 more passengers than last year's holiday.
"Memorial Day weekend is the kickoff to what promises to be a very busy summer travel season," said Debbie Haas, the vice president of travel for AAA and the Auto Club Group. "Despite various inflationary pressures, consumer spending is strong, and Americans still want to travel. Because of that, we've seen demand come roaring back, beyond pre-pandemic levels in Florida."'
Although state holiday travel figures are poised to reach record highs, national travel numbers are still slightly behind pre-pandemic levels.
Total Travelers – AAA projects 42.3 million Americans will travel 50 miles or more from home this Memorial Day weekend. That's 2.7 million (+7 percent) more travelers than last year, but fewer people than what was reported in 2019 (42.8 million) and 2005 (44 million).
Air Travel – Despite higher ticket prices, demand for flights is soaring. AAA predicts the strongest air travel numbers since 2005. Nearly 3.4 million travelers are expected to fly for the holiday weekend. That's 33,700 (11 percent) more passengers than last year, and 170,000 (5.4 percent) more than in 2019.
Airfares – Travelers are paying more for Memorial Day trips this year, in large part due to the rising cost of airline tickets. AAA booking data shows a 40 percent increase in airfares to this year's top destinations.
Auto Travel – Memorial Day road trips are up 6 percent from last year. An estimated 37.1 million Americans will drive to their destinations. That's 2 million more than last year, but 500,000 fewer than 2019 numbers. Driving remains the preferred mode of transportation for 88 percent of holiday travelers.
Gas Prices – Gas prices have moved lower in recent weeks, yet It's too early to know if that downward trend will continue in the lead-up to the summer kick-off. However, it's unlikely that prices will come anywhere near the state average that holiday travelers paid last year of $4.57 per gallon.
For purposes of this forecast, the Memorial Day holiday travel period is defined as the five-day period from Thursday, May 25 to Monday, May 29. The five-day holiday length is consistent with previous holiday periods.
Friday, May 26 will be the busiest day on the roads, according to INRIX, a provider of transportation data and insights. The best times to travel by car, during the holiday weekend, will be in the morning or evening after 6 p.m. The lightest traffic days will be Saturday and Sunday.
To avoid congestion, INRIX suggests driving during non-peak hours or using alternative routes.
AAA is seeing increased demand for iconic cities, international vacation packages, and cruises with included amenities that provide added value for the price.
Tourist hotspots like Orlando, New York City, and Las Vegas are top domestic destinations, according to AAA booking data for the Memorial Day weekend.
Other popular U.S. cities this Memorial Day include Denver, Boston, Anaheim, and Canton, Ohio – home of the Pro Football Hall of Fame.
Domestic cruise bookings have increased 50 percent from last year. Cruise port cities in Florida and Alaska, as well as Seattle, are high on the list.
International travel is surging with bookings 250 percent higher this holiday weekend compared to 2022. European cities are the most popular, including Rome, Paris, Dublin, London, Barcelona, and Athens. International car rentals are up more than 80 percent over 2022. AAA reports strong sales for International Driving Permits this year, almost double what they were last year.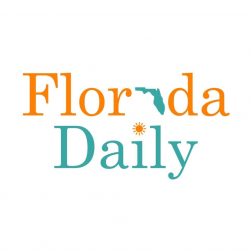 Latest posts by Florida Daily
(see all)