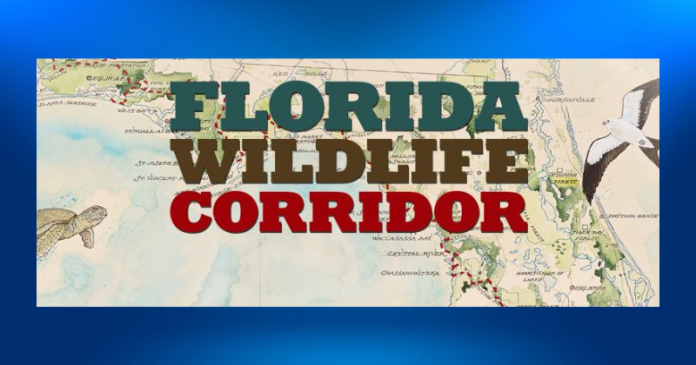 In a historic gift, environmental philanthropists Stu and Rebecca Sjouwerman have donated $2.5 million toward acquisition of critical conservation land within the Florida Wildlife Corridor.
"As a lifelong lover of nature and animals, it gives me great happiness to help preserve and protect the Florida Wildlife Corridor," Rebecca Sjouwerman said. "Stu and I recognize that certain Corridor lands are in urgent need of protection lest they be lost to development forever, and we are glad we are in a position to make an immediate difference."
Mallory Dimmitt, the chief executive officer of the Florida Wildlife Corridor Foundation, said the gift is one of the largest they have received. "We are so grateful to Stu and Rebecca Sjouwerman for helping us accelerate the pace of conservation with this milestone gift," Dimmitt said. "Current projections point to the Florida Wildlife Corridor losing approximately half a million acres of land by 2030. Once these lands are gone, they are lost forever. Acres that could otherwise be sold for development are expensive to acquire, and we hope the Sjouwermans' generous gift inspires other donors to join the conservation cause."
This donation comes at a time when Florida House Speaker Paul Renner, R-Palm Coast, continues to voice support for conservation of the Florida Wildlife Corridor and the need for more private funders to assist in accelerating the pace of conservation. "The state of Florida is investing millions to help secure the Florida Wildlife Corridor, but to accomplish a permanently protected Corridor, this urgent work also calls for private-sector support and high-level, consistent funding," Renner said. "It is my hope that private funders continue to step up and make donations that will permanently protect the Corridor, keeping it connected for future generations."
Dimmitt said the Florida Wildlife Corridor Foundation has identified a number of areas that are of highest ecological priority and highest urgency due to risk of development. This gift will go directly to accelerating protection in one or more of these critical links in the Corridor.
The Sjouwermans have a history of financially supporting Florida's natural spaces and the species that depend on their continuance. Two years ago, they made a gift toward the purchase of Gladys E. Douglas Preserve, 44 acres of native scrub and endangered foliage in Pinellas County. The Sjouwermans have also donated to numerous animal causes, including the Pinellas Humane Society. Stu Sjouwerman is founder of KnowBe4, a Clearwater cybersecurity training firm, and Rebecca Sjouwerman is an artist and author.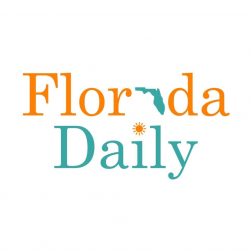 Latest posts by Florida Daily
(see all)