 With Independence Day coming up next Thursday, AAA expects almost 49 million Americans–2.6 million of them from Florida–to hit the roads for a long weekend.
AAA released a study on Tuesday showing 48.9 million Americans will travel 50 or more miles for the Independence Day weekend with Orlando as the top travel destination in the nation. For the sixth year in a row, this marks a record number of Americans traveling for Independence Day with almost 85 percent of them planning to drive while 8 percent will fly.
In Florida, 2.3 million Floridians are expected to drive for the holiday weekend–up 5.2 percent from last year–while more than 196,500 will take a plan which is up 5.6 percent from last year.
AAA offered some insight as to why more Americans and Floridians were planning to travel for the long weekend.
"In addition to lower gas prices than last summer, broader economic fundamentals remain strong. Low unemployment, robust consumer spending, and rising disposable incomes are all encouraging more consumers to spend their hard-earned money on travel this summer," AAA noted.
"This Independence Day will be a big boom for the travel industry, as a record number of Americans prepare to travel for the holiday," said Mark Jenkins, a spokesman for AAA and the Auto Club Group. "Florida's attractions, airports, hotels and beaches will see large crowds of both Floridians and those traveling from out of state."
Jenkins said Wednesday, July 3 will see heavy congestion.
"Travel times will nominally increase throughout the week, but Wednesday afternoon will certainly be the worst time to be on the road," Jenkins said. "In major metros, drivers could face delays as much as four times a normal commute. To avoid congestion leave early, identify alternative routes, and don't drive through major metros between 3 and 7 pm."
Also helping boost the number of travelers is the cost of gas though AAA has predicted an increase at the pumps across Florida.
"Low gas prices are added motivation for Floridians to travel for Independence Day," Jenkins said. "Unfortunately, pump prices could rise 10 cents or more before the holiday, due to a recent spike in the price of crude. Even if that happens, holiday travelers should find prices that are well below what they paid at the pump last year."
Orlando is ranked as the top tourist destination for the holiday weekend followed by Honolulu, Seattle, Las Vegas and Anaheim.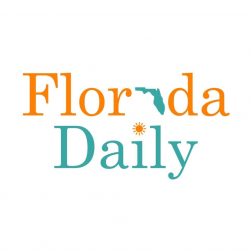 Latest posts by Florida Daily
(see all)