Florida kicked off its 2019 with the lowest gas prices it has seen since November 2016 as prices dropped, on average, four cents a gallon in the past week and almost 70 cents in the past three months.
The average gallon of gas in the Sunshine State cost $2.13 on Sunday according to a report released by AAA on Monday. That's more than a dime below the national average of $2.24 a gallon.
Mark Jenkins, a spokesman for AAA and the Auto Club Group, weighed in on Monday, saying Floridians should expect lower prices at the pumps in January.
"Motorists should expect low gas prices to linger through January, as gasoline demand is typically the lowest of the year," Jenkins said. "Although pump prices could become somewhat volatile this month, drivers will notice a significant increase in the spring, with the upward trend beginning as early as February. Putting global supply and demand fluctuations aside, gas prices often rise 30-70 cents in the spring, as gasoline demand increases, refiners conduct seasonal maintenance, and begin to switch to a more expensive-to-produce summer blend gasoline."
Jenkins sounded an optimistic note about the year ahead for gas prices and did not expect to see the high prices that plagued Florida at the start of last summer. For example, last Memorial Day saw prices in Florida averaging more than $2.90 a gallon.
"AAA expects pump prices to peak around $2.75 this year, but there is higher potential if a hurricane threatens gulf coast refineries, or there are sizable swings in fuel supplies or the economy," Jenkins said.
Still recovering from being hit by Hurricane Michael in October, Panama City continues to have the most expensive gas with prices averaging $2.46 a gallon. Miami had the next most expensive gas at $2.32 a gallon followed by the Crestview-Fort Walton Beach at $2.31 a gallon.
The Tampa-St. Petersburg-Clearwater market, the Melbourne-Titusville area and the Villages all had the least expensive gas with prices standing at $2.01 a gallon in all three places on Sunday.
Kevin Derby can be reached at Kevin.Derby@floridadaily.com.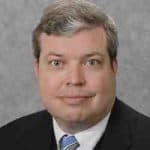 Latest posts by Kevin Derby
(see all)