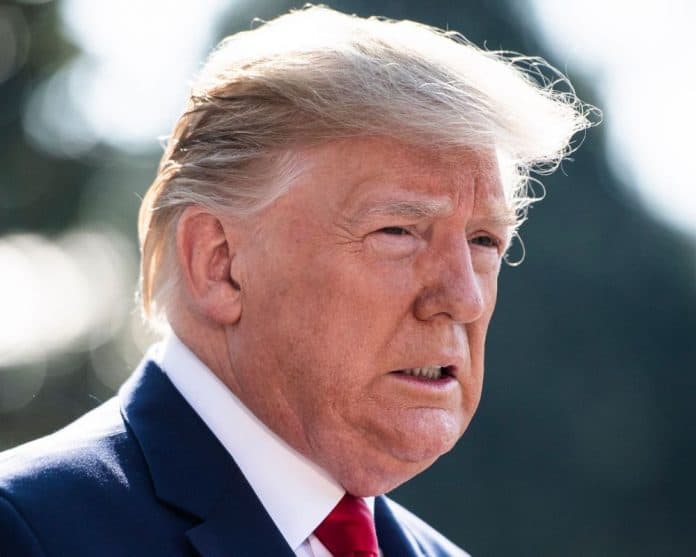 A poll from the New York Times and Siena College released last week shows in six "key swing battleground states," a majority of voters oppose impeaching President Donald Trump.
The swing states include Florida, Pennsylvania, Michigan, North Carolina, Wisconsin and Arizona. Trump carried all of these states in 2016 but the GOP saw major setbacks in most of those states in 2018 though Republicans won the top two races in the Sunshine State.
A majority–53 percent–of those surveyed opposed impeaching Trump while 43 percent in the swing states supported impeaching and removing him. Half of respondents in those states–50 percent–back an impeachment inquiry while 45 percent oppose it.
There is a major partisan in the six states divided as 92 percent of Republicans oppose impeachment and removal while 5 percent support it. The majority of Democrats–84 percent–support impeachment while 14 percent oppose it. Independents are more divided in the six swing states as 55 percent of independents are against impeachment with 39 percent back it.
The New York Times noted these results suggest that the president continues to be stronger in the top battleground states than he is nationwide.
"This is keeping his narrow path to re-election alive and insulating him and his party from national political opinion," noted the Times.
Bert Ralston, a political commentator for the Florida Radio Network, said these numbers might reveal that public opinion on impeachment may be stabilizing.
"I agree with the Times column that the impeachment issue for some time seems to be deadlocked," said Ralston. "Now, whether it becomes a major backlash against one party or the other, as of now, is undetermined."
Even "Meet The Press" host Chuck Todd said last week when it comes to impeachment, "Washington is obsessed, is consumed by impeachment and I think rightfully so, but I am mindful that the rest of the country, they're not as consumed by it."
The New York Times also pointed out that more time doesn't guarantee a shift in public opinion.
"The rapid increase in support for impeachment after Speaker Nancy Pelosi's announcement of the opening of the inquiry last month has clearly slowed and perhaps even ground to halt," noted the Times.
The poll of 1,934 registered voters in the battleground states was taken from Oct. 13 through Oct. 20 and had a margin of error of +/- 2.8 percent.
Reach Ed Dean at ed.dean@floridadaily.com.