Marco Rubio

-

search results

If you're not happy with the results, please do another search
Other senators who signed the letter include U.S. Sens. Ben Cardin, D-Mary., Ted Cruz, R-Texas, James Lankford, R-Okla., Chris Murphy, D-Ct., David Perdue, R-Ga., and Jim Risch, R-Idaho. 
Florida's farmers and ranchers are integral to our nation and our domestic food security, and it is vital to provide them with support during this public health crisis," Rubio said. "USDA's Coronavirus Food Assistance Program will provide much-needed relief to the farmers and ranchers who are responsible for the resilience of our nation's domestic food supply. Florida's farmers and ranchers are hurting, and I will continue to fight for them."
In an effort to prevent the spread of COVID-19, and in compliance with guidelines and recommendations from the Centers for Disease Control and Prevention (CDC), USCIS temporarily suspended in-person services in March. This pause has left eligible individuals without an opportunity to participate in naturalization ceremonies, a legal requirement for U.S. citizenship.
As companies backed by the Chinese Communist Party (CCP) approach banks to identify the purchase of companies in the U.S. and in Europe affected by the pandemic, the senators urged Mnuchin to protect against the PRC's and the CCP's predatory economic behavior during the COVID-19 crisis.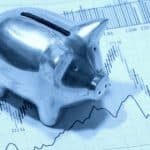 This week, U.S. Sen. Marco Rubio, R-Fla., and U.S. Rep. Michael Waltz, R-Fla. wrote a letter to Gov. Ron DeSantis, state Attorney General Ashley Moody and state Chief Financial Officer Jimmy Patronis requesting the Florida State Board of Administration and the Board of Trustees revisit its policy to invest state employees' pensions in Chinese firms engaged in human rights abuses and a wide range of military-related activities, effectively funding the Chinese government and Communist Party's efforts to undermine U.S. economic and national security. 
Rubio talked with Michael Strain from the American Enterprise Institute (AEI) on a number of topics, including the role of federalism in reopening the economy.
U.S. Senate Majority Leader Mitch McConnell, R-Ky., announced on Monday that he had tapped Rubio to lead the committee for the time being.
Last week, Gillibrand introduced the "Bioeconomy Research and Development Act" with Rubio, U.S. Sen. Cory Gardner, R-Col. and U.S. Sen. Ed Markey, D-Mass., as cosponsors.
Recent news reports have documented an increased prevalence of stroke among younger and middle-aged COVID-19 patients across the country, even though they are historically not high risk patients.
The CARES Act required that a borrower must certify in good faith that they have been harmed by the coronavirus pandemic and do not have access to other liquidity. SBA has issued guidance that businesses who cannot certify in good faith must return their PPP loan by May 14, 2020.