Marco Rubio

-

search results

If you're not happy with the results, please do another search
More than 300 participants from across the state met at the Audubon Assembly in Gainesville this week as the group honored U.S. Sen. Marco Rubio, R-Fla., and U.S. Rep. Debbie Wasserman Schultz, D-Fla., for their work protecting the Everglades.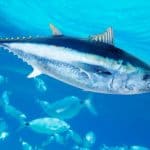 Rubio's "Restoring Resilient Reefs Act" and "South Florida Coastal Clean Waters Act" sailed unanimously through the U.S. Senate Commerce Committee. 
U.S. Sen. Marco Rubio, R-Fla., is behind a new proposal to have the White House create a  Global Economic Security Strategy.
Pairing up with U.S. Sen. Ron Johnson, R-Wisc., and U.S. Sen. Gary Peters, D-Mich., back at the start of April, Rubio introduced the "Federal Advance Contracts Enhancement (FACE) Act" which "would require the Federal Emergency Management Agency (FEMA) to ensure more effective use and management of its advance contracts for goods and services" and "requires federal preparedness actions to be coordinated with states and localities to prevent gaps in recovery efforts from occurring."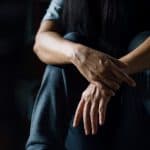 "After serving our country, too many veterans are experiencing mental health issues, substance abuse, and homelessness, which can often land them in the criminal justice system. Veteran treatment courts provide the counseling, care, and support veterans need to help address these challenges and more successfully transition to civilian life," Crist's office noted.
U.S. Sen. Marco Rubio, R-Fla., who leads the U.S. Senate Western Hemisphere Subcommittee, backed the U.S. Treasury Department's latest sanctions on members of the Nicaraguan regime.
This week, with U.S. Sen. Jeanne Shaheen, D-NH, as the main cosponsor, Rubio brought out the "Taxpayers and Savers Protection (TSP) Act" to ensure the Federal Retirement Thrift Investment Board (FRTIB) will not send federal retirement savings to China.
This week, U.S. Sen. Marco Rubio, R-Fla.,  wrote U.S. Defense Sec. Mark Esper, asking for information on reports that banned Chinese surveillance equipment has been installed at the Department of Defense facilities. The letter follows a Wall Street Journal report that more than 2,700 Chinese-made surveillance devices are in use across federal installations.
From his perch on the U.S. Senate Foreign Relations Committee, U.S. Sen. Marco Rubio, R-Fla., applauded additional sanctions on members of the Maduro regime in Venezuela.
Last week, U.S. Sen. Marco Rubio, R-Fla., helped amend a domestic spending appropriations bill to fund the U.S. Holocaust Museum and Holocaust education programs.