Marco Rubio

-

search results

If you're not happy with the results, please do another search
"As a political matter, Rubio has concluded that the GOP focused too much in the past on catering to corporate executives at the expense of their consumers and their employees," the Washington Post reported.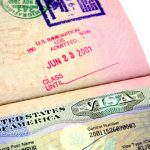 The bill "would prohibit individuals employed or sponsored by these Chinese military institutions from receiving student or research visas to the United States."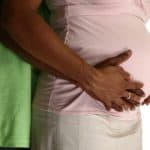 More than 120 Republican members of Congress signed the letter including U.S. Reps. Matt Gaetz, R-Fla., John Rutherford, R-Fla., Greg Steube, R-Fla., and Ted Yoho, R-Fla.
Rubio wrote U.S. Attorney General William Barr, urging him to examine if Kerry's meeting on the Iran nuclear deal violated either the Logan Act or the Foreign Agents Registration Act (FARA).
"We are writing in advance of your scheduled meeting with Hungarian Prime Minister Viktor Orban to express concern about Hungary's downward democratic trajectory and the implications for U.S. interests in Central Europe."
"The last thing that Michigan families who were exposed to PFAS-contaminated water and soil need is finger pointing from our federal agencies," Stabenow said.
Rubio is in the same ballpark as Scott is. The poll shows 46 percent of those surveyed approve Rubio while 37 percent disapprove of him.
They also asked if the Trump administration planned to bring back the Cuban Medical Professionals Parole program after it was ended by the Obama administration. 
"I'm not going to ask you to comment about any specific cases, especially in this setting, matters that are highly compartmented," Rubio said.
Rubio paired up with U.S. Sen. Ben Cardin, D-Mary., the top Democrat on the committee, to unveil the resolution which was cosponsored by a host of other senators including U.S. Sen. Rick Scott, R-Fla.