fdot

-

search results

If you're not happy with the results, please do another search
The funds will reimburse FDOT for debris cleanup activities throughout Holmes County. Work completed includes collection and disposal of 56,797 cubic yards of vegetative debris. Crews also removed 3,316 hanging limbs and 209 damaged leaning trees that posed a threat to public health and safety.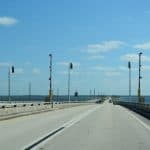 "Due to a reduction in traffic throughout Florida during the fight against COVID-19, FDOT will expedite crucial improvements to the state's transportation system and provide much needed jobs," the FDOT announced on Wednesday.
The Florida Department of Transportation (FDOT) and Florida's Turnpike Enterprise (FTE) announced on Thursday they will temporarily not accept cash as a form of payment for tolls due to the threat of coronavirus.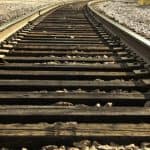 Thibault said the directive was driven by recent train accidents across the state including a woman killed by a Brightline train and a grandmother and two children killed in an accident with an Amtrak train last month.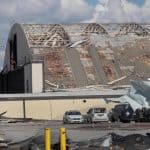 On Wednesday, Gov. Ron DeSantis and Florida Department of Transportation (FDOT) Secretary Kevin Thibault broke ground on a flyover at Tyndall Air Force Base (AFB).
The I-4 Ultimate project was scheduled to be finished in 2021 with two toll lanes running in each direction down the center of the interstate from Kirkman Road south of Orlando to the Longwood rest area in Seminole County. That project is now reportedly at least nine months behind schedule.
"FDOT will pay $75 toward an experienced rider motorcycle course at the following training sites: Brandon Harley Davidson, Jacksonville Motorcycle Safety Training, Adventure Rider Training, Bert's Harley Davidson and Motorcycle Training Institute Inc.," FDOT noted. 
The I-75 at University Parkway DDI in Southwest Florida is the first of its kind in Florida and the largest in the nation. At a cost of $74.5 million, it features a "dual crossover" design to improve traffic flow and reduce congestion by employing fewer conflict points than a traditional cloverleaf interchange.
"We continue working to ensure Florida remains the most veteran-friendly state, offering programs that support Florida's hardworking, well-trained, and skilled veterans who make great contributions toward Florida's workforce and economy," said DeSantis on Tuesday. "I encourage all veteran small businesses and entrepreneurs to take advantage of the state resources available to support their growth"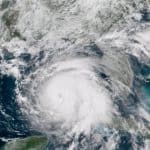 The funds will reimburse the Florida Department of Transportation (FDOT) for replacing 1,160 feet of asphalt on the two-lane road and rebuilding the shoulder, both of which were damaged by a nine-foot storm surge during the storm. The road also was damaged by Hurricane Hermine in 2016.