fdot

-

search results

If you're not happy with the results, please do another search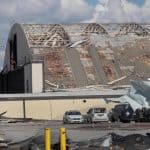 On Wednesday, Gov. Ron DeSantis and Florida Department of Transportation (FDOT) Secretary Kevin Thibault broke ground on a flyover at Tyndall Air Force Base (AFB).
The I-4 Ultimate project was scheduled to be finished in 2021 with two toll lanes running in each direction down the center of the interstate from Kirkman Road south of Orlando to the Longwood rest area in Seminole County. That project is now reportedly at least nine months behind schedule.
"FDOT will pay $75 toward an experienced rider motorcycle course at the following training sites: Brandon Harley Davidson, Jacksonville Motorcycle Safety Training, Adventure Rider Training, Bert's Harley Davidson and Motorcycle Training Institute Inc.," FDOT noted. 
The I-75 at University Parkway DDI in Southwest Florida is the first of its kind in Florida and the largest in the nation. At a cost of $74.5 million, it features a "dual crossover" design to improve traffic flow and reduce congestion by employing fewer conflict points than a traditional cloverleaf interchange.
On Thursday, Gov. Ron DeSantis and the Florida Department of Transportation (FDOT) announced $1.4 billion for the transportation project. 
The 2019 Toll Excellence Awards will formally be presented during IBTTA's 87th Annual Meeting and Exhibition, September 15-17, 2019 in Halifax, Nova Scotia, Canada. One recipient will be honored with the prestigious President's Award for Excellence during the awards ceremony.
"As electric cars become more prevalent on our roads and highways, the development of these charging stations is essential to the success of our ever-evolving transportation system," said DeSantis.
On Monday, the Florida Department of Transportation (FDOT), the Florida Department of Highway Safety and Motor Vehicles (FLHSMV) and its division of the Florida Highway Patrol (FHP) teamed up to crack down on speeding.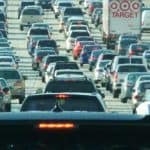 USF beat out more than 50 applicants across the nation for the funds which will be used for "advancing research and education programs that address the nation's critical transportation challenges."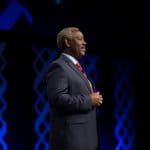 The former sheriff announced he will send a one percent sales tax increase--an additional penny of every dollar spent--referendum to Orange County voters. The additional revenue will be used for transportation needs.