florida supreme court

-

search results

If you're not happy with the results, please do another search
The U.S. Senate approved President Donald Trump's nominations of two members of the Florida Supreme Court as federal judges.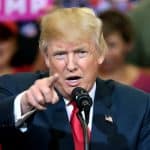 President Donald Trump announced on Thursday that he wants to name two new members of the Florida Supreme Court as federal judges--and elected officials across the Sunshine State cheered the nominations. 
Muñiz becomes the second Hispanic to serve on the state Supreme Court and is the third appointment DeSantis made to that court since taking office two weeks ago. 
Still less than a week into his term, on Monday, Gov. Ron DeSantis named Florida Third District Court of Appeal Judge Robert Luck to the Florida Supreme Court, the second appointment DeSantis has made to that court during his short tenure. 
Less than 24 hours after he was sworn in, Gov. Ron DeSantis named Florida Third District Court of Appeals Judge Barbara Lagoa, a conservative,...
A recent Orlando Sentinel editorial slammed state Attorney General Ashley Moody for her opposition to the language for a proposed amendment to the Florida Constitution banning certain rifles.
"The bill is named after Harmony Allen, of Port St. Lucie, Fla., who was raped during her third month in the Air Force by her instructor. Despite being found guilty and sentenced to jail time, he was subsequently freed due to the U.S. Court of Appeals for the Armed Forces misinterpreting the congressionally-mandated statute of limitations," Mast's office noted.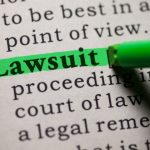 On Wednesday, the U.S. Chamber of Commerce's Institute for Legal Reform (ILR) released a study placing Florida 46th out of 50 states when it comes to lawsuit climate and placing Miami as one of the ten worst jurisdictions in the nation. ILR showcases its annual "Lawsuit Climate Survey: Ranking the States" which was conducted by the Harris Poll.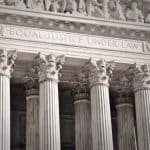 In recent months, former U.S. Attorney General Eric Holder has floated the idea of a future president pushing to expand the Supreme Court beyond its current composition of nine justices. South Bend Mayor Pete Buttigieg, currently a candidate for the Democratic presidential nomination, has called for expanding the Supreme Court to 15 justices. U.S. Sen. Kirsten Gillibrand, D-NY, who ended her bid for the Democratic presidential nomination last week, has said she is open to expanding the court.
In the wake of recent mass shootings in Texas and Ohio, Florida gun control groups are seeing a clear path for further gun restrictions in the Sunshine State.