jimmy patronis

-

search results

If you're not happy with the results, please do another search
On Monday, Florida Chief Financial Officer (CFO) Jimmy Patronis announced the arrest of Carmen Rosa Contreras and Alexandra Isabel Cano for allegedly acting as public adjusters without a license and filing false insurance claims. 
With recent media reports that Michigan Gov. Gretchen Whitmer and her Chief Operations Officer (COO) separately visited Florida, state Chief Financial Officer (CFO) Jimmy...
Military Saves Month is a month-long national effort to encourage the military community to strengthen their financial well-being.
Small allegedly collected more than $211,000 in life insurance benefits from policies fraudulently obtained by stealing personal information. Small's victims range from acquaintances, current and former rental property tenants, friends and family members—many of them now above the age of 60.
Since Patronis took office three years ago, more than $1.2 billion has been returned to Floridians in Unclaimed Property.
This action directs the Insurance Consumer Advocate to coordinate directly with families participating in the NICA program and advocate on their behalf before the Division of Administrative Hearings. These direct advocacy efforts will aid NICA families as they navigate the claims process.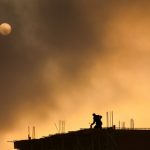 This directive promotes transparency and accountability and requires the Division of State Fire Marshal to create a website where members of the public can submit complaints relating to construction materials blasting as well as review the status of complaints.
The CFO's letter comes on the heels of recent media reports that Trump is beginning a new digital platform venture.
To help taxpayers safeguard themselves from scams, the Federal Trade Commission (FTC) provides tips and resources so individuals and families can protect themselves.
With payments beginning to arrive, the Federal Trade Commission (FTC) is offering tips to help citizens protect themselves from financial schemes involving the newly signed legislation.