ron desantis

-

search results

If you're not happy with the results, please do another search
Florida bettered the national average (24.4 percent) by nearly 10 percentage points, bypassed Massachusetts (34.0 percent) and is second only to Connecticut (34.5 percent). Additionally, Florida has eliminated the AP participation and performance gap for Hispanic students.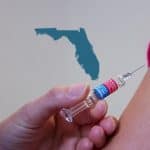 The Governor made this announcement at Edward Waters College in Jacksonville, where one of the new sites is located.
DeSantis made this announcement at a Navarro Discount Pharmacy location in Hialeah where he was joined by CVS Health Regional Director Ahmed Velez.
The U.S. Department of Education made these funds available to Florida on January 6 but they have not yet been allocated to benefit students and schools.
At the end of last week, Florida Agriculture Commissioner Nikki Fried wrote to Gov. Ron DeSantis, requesting that the state's cybersecurity preparedness be discussed at the next Florida Cabinet meeting, given the recent cyberattack on the city of Oldsmar.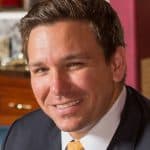 DeSantis unveiled the "new measures to safeguard the sanctity of Florida elections" last week as he promised to ensure the "integrity of every vote" and continue transparency.
Abbott's attempts to blame the power outages on alternative energy and trying to shift the conversation to bemoaning the Green New Deal is all hat and no cattle. The GOP has been in charge of Texas since George W. Bush sent Ann Richards into retirement back in 1994. Alternative energy sources simply have not made much ground in deep red, oil-rich Texas.
Each site will administer 2,000 vaccines per day. Additionally, each site will have two smaller, mobile satellite sites that will conduct 500 vaccinations per day in underserved areas. Through this hub and spoke model each group of one primary site and two satellite sites will offer 3,000 vaccinations per day.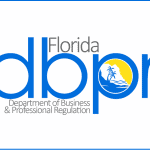 Brown will start her new duties on Monday. She replaces former Sec. Halsey Beshears who resigned from that post due to health reasons last month.
Through the grant, $10 million is awarded to the following school districts, colleges, state universities, and private training entities to start or expand registered apprenticeship and pre-apprenticeship programs throughout the state.