ron desantis

-

search results

If you're not happy with the results, please do another search
First announced by Gov. Ron DeSantis, the $250 million CRF Program was unveiled to assist Floridians impacted by the COVID-19 pandemic with rental and mortgage assistance. Through the Coronavirus Aid, Relief, and Economic Security Act (CARES Act), these funds are dedicated to assist tenants living in Florida Housing's multifamily and special needs developments and other affected homeowners and renters throughout Florida. 
These grants provide funding to defense-dependent communities to support economic diversification efforts and military community relations.
Currently, the Center on Budget and Policy Priorities (CBPP) estimates that there are still percentages of adults and children in need of food and shows an increase of Floridians enrolled in SNAP between February and May.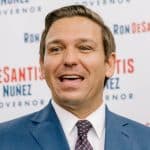 "Cybersecurity is vital to the safety and security of our communities and state," said DeSantis on Monday. "I encourage all Floridians to take proactive measures to protect themselves and make Florida more resilient against cyber threats."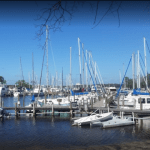 The loan was approved in a short, four business day review process after the loan program was activated on Wednesday, September 23, 2020.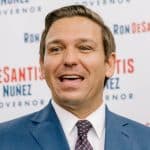 "Veterans across the state contribute valuable skills and experience to enhance Florida's workforce," said DeSantis, "I want to congratulate these local workforce development boards for providing employment services to veterans after they have served our country."
Available at GetThereFL.com, the initiative highlights the key benefits of rapid credentialing programs available to Floridians at the 28 Florida College System institutions and the 48 technical colleges and centers across Florida.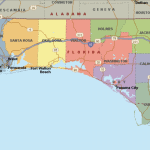 The declaration includes public assistance for all categories in Escambia County and public assistance Category B (emergency protective measures) for Bay, Calhoun, Franklin, Gadsden, Gulf, Holmes, Jackson, Liberty, Okaloosa, Santa Rosa, Walton and Washington Counties. The Florida Division of Emergency Management (FDEM) remains in close contact with FEMA to help additional counties receive the declaration for full public assistance.
On Wednesday, Gov. Ron DeSantis announced the appointments of Joshua Hawkes to the Second Circuit Court, Jennifer Swenson to the Tenth Circuit Court, Gilberto Perez to the Twentieth Circuit Court, Stefanie Morris to the Leon County Court and Barry Dickson to the Escambia County Court.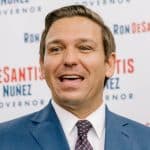 The Florida Department of Economic Opportunity (DEO) administers the Emergency Bridge Loan program that provides short-term, zero-interest loans to small businesses that experienced physical damage or economic injury during Hurricane Sally.