stephanie murphy

-

search results

If you're not happy with the results, please do another search
The Florida Development Finance Corporation, the Illinois Finance Authority, the Council of Development Finance Agencies (CDFA) and the National Council of State Agricultural Finance Programs endorsed Murphy's legislation.
Later this week, the National Foreign Trade Council (NFTC) Foundation will honor a congresswoman from the Sunshine State for her record on international trade.
The second term congresswoman spent some time this week volunteering at Feeding Children Everywhere, a Longwood non-profit that provides meals for families over the holidays and she spoke with Florida Daily about what she has seen so far in the impeachment process.
Noting the continued opioid crisis, Central Florida congresswoman is behind a bill to reform how Medicaid and the Children's Health Insurance Program (CHIP) covers addiction treatment.
Murphy announced this week that the Federal Aviation Administration (FAA) is sending $10.2 million to the Orlando Sanford International Airport (SFB) to renovate more than 12,000 feet of runways.
The funds come from FEMA's Public Assistance program. Seminole County will receive almost $14.5 million while Orlando will get $3 million.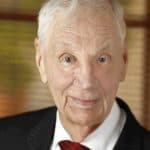 After winning a seat in 1968, Frey served in Congress for a decade. 
U.S. Rep. Stephanie Murphy, D-Fla., announced this week that the U.S. Department of Justice (DOJ) is sending funds to Central Florida to help law enforcement and mental health programs in the region.
The federals funds, which come from the Army, will go to UCF RESTORES, an innovative program in which veterans suffering from PTSD are in an intensive, three-week outpatient program.
First elected to Congress in 2016 when she defeated longtime U.S. Rep. John Mica, R-Fla., Murphy has grown increasingly prominent during her second term in Congress, including being named to the leadership of the Blue Dog Coalition and claiming a seat on the U.S. House Ways and Means Committee.