val demings

-

search results

If you're not happy with the results, please do another search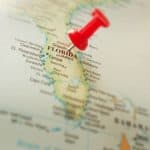 The center will include a wellness plaza, a Zen garden, outdoor training turf, an outdoor classroom, indoor and outdoor pools, an indoor climbing wall, an indoor/outdoor demonstration kitchen, a daylight public concourse, childcare facilities and a sports performance area.
This week, two members of the Florida delegation--U.S. Sen. Marco Rubio, R-Fla., and U.S. Rep. Val Demings, D-Fla.--teamed up on a resolution "calling for increased diversity in American media."
This week, two Democrats in the Florida delegation--U.S. Rep. Val Demings and U.S. Rep. Ted Deutch--joined with fellow members of the Gun Violence Prevention Task Force to urge U.S. Senate Majority Leader Mitch McConnell, R-Ky., to consider two measures adding more background checks to purchase guns.
Running for a second term last year, U.S. Rep. Val Demings, D-Fla., faced no opposition in the general election but she has drawn a Republican opponent in the 2020 election cycle.
Demings is also citing the Mueller report itself, with 13 different examples of pages where she believes the report supports the move to impeach the president.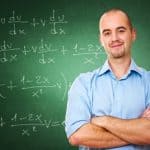 In bringing out the bill, Demings, who served as Orlando's police chief and sits on the U.S. House Homeland Security Committee, touted her experience in law enforcement as a reason why the bill should pass.
Demings showcased the "Law Enforcement Protection Act" on Friday and pointed to her background in law enforcement. 
The House passed Demings' "Pathways to Improving Homeland Security at the Local Level Act" which "would enhance counterterrorism preparedness at the local level by expanding access to training and tools through the Department of Homeland Security" on a 412-12 vote.
In addition to her new assignment, Demings is keeping her seats on the U.S. House Judiciary and Homeland Security Committees. 
Demings President Donald Trump shares some of the responsibility for bombs sent last week to prominent members of her party and opponents of the administration.