The new year will begin in Florida and across the nation with lower prices at the pump.
AAA released a report on Friday showing gas prices continuing to drop across the state and the nation as Americans ready to kick off 2019.
"Americans are finding gas prices below $2 a gallon at 31 percent of filling stations in the United States. Since mid-October, the national average has plummeted a total of 61 cents. Thursday's average price of $2.29 per gallon is the lowest since July 2017," AAA noted.
"Falling gas prices continue to be 'the gift that keeps giving' this holiday season," said Mark Jenkins, a spokesman for AAA and the Auto Club Group. "Prices at the pump declined as AAA projected last week, largely due to weakness in the stock market and concerns about global crude oversupply. Although oil and gasoline futures have been on a rollercoaster ride this week, wholesale gas prices have held steady. Unless oil prices suddenly spike, prices at the pump should remain low through the end of the year."
Only around 7 percent of gas stations in Florida sold gas below $2 a gallon on Thursday but 74 percent of gas stations across the state are selling gas below $2.25 a gallon. The average gallon of gas in the Sunshine State cost $2.20 on Thursday, the lowest daily average since July 2017 and a drop of 6 cents over the past week. Since the middle of October, gas prices in Florida have, on average, dropped 62 cents a gallon.
Panama City, which was hit hard by Hurricane Michael in October, continues to see the most expensive gas in the state with prices averaging $2.55 a gallon on Thursday followed by Miami at $2.40 a gallon and the West Palm Beach-Boca Raton market at $2.36 a gallon.
The Villages had the lowest gas prices in the state at $2.06 a gallon followed by Punta Gorda and Orlando where the prices averaged $2.08 a gallon.
Kevin Derby can be reached at Kevin.Derby@floridadaily.com.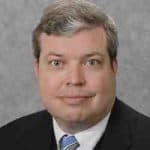 Latest posts by Kevin Derby
(see all)