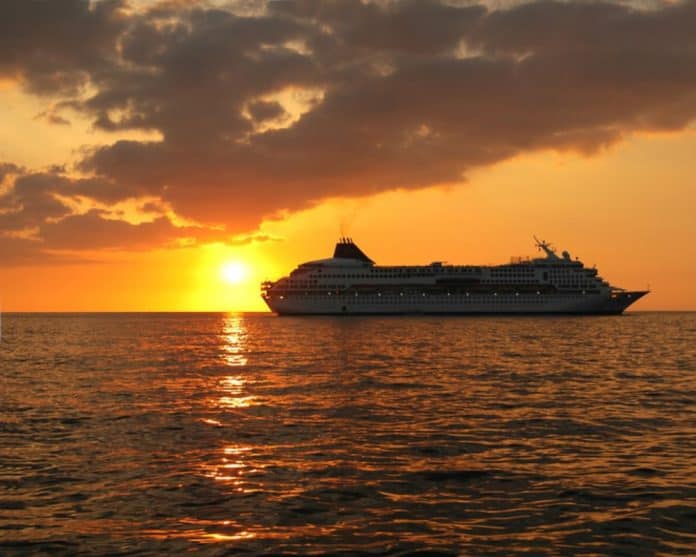 AAA Travel announced this week that cruising is making a strong comeback after the pandemic temporarily put a hold on sailings.
The Auto Club Group's travel agency reports that cruise bookings during the past four weeks are twice as strong as this time last year. AAA expects that positive momentum to continue through the travel season.
"We are seeing a resurgence in travelers who are eager to vacation again and that includes cruising," said Debbie Haas, the vice president of travel for AAA and the Auto Club Group. "Cruising is more available now than it ever was during the pandemic. Destinations are loosening travel restrictions and cruise lines hope to reach full capacity in the second half of the year. As a result, our travel agency is seeing a wide mix of bookings that include everything from short weekend excursions to worldwide voyages."
CDC Lowers Cruise Travel Warning
AAA has noted an increase in traveler confidence as COVID-19 cases trend lower. Another positive indicator came last week, when the Centers for Disease Control lowered its cruise travel warning to a level 2. That's the lowest level since the CDC began tracking coronavirus statistics. In the downgraded travel warning, the CDC encourages travelers to be up-to-date on their COVID vaccinations when cruising.
According to new AAA research:
58.3 million (23 percent) Americans are considering a cruise in the next two years.
Millennials are even more eager, as over half (52 percent) say they are ready to return to the open seas. Of those Americans who say they are likely to cruise again, 41 percent cite a better understanding of the risks presented by COVID-19 as influencing their decision.
Safer Sailing
AAA found that Americans view cruising as safe as resort vacations and safer than exploring large cities. In fact, 43 percent of Americans who plan to cruise in the future are satisfied with the cruise industry's overall response to the pandemic.
Cruise lines have implemented numerous safety protocols onboard, which are often reviewed and can vary by provider:
• Vaccination and testing requirements for passengers and crew
• Enhanced medical facilities
• Upgraded ventilation systems
• Hand washing and hand sanitizer dispensers in high traffic areas
• Contactless room service
•Use of medical-grade cleaning supplies
• Virtual safety briefings.
"Not only are travelers more eager to cruise, but they're extremely happy with the experience," Haas continued. "Unlike some other service industries, cruise ships are 100% staffed. So, the service level is very good. As a result, cruise satisfaction levels are even higher than before the pandemic."
Popular Destinations
Alaska, the Caribbean, and Europe are among the most popular cruise destinations. While some of these cruises require an international flight to reach the first port of call, Americans may be surprised to learn there are growing options to sail out of the U.S. to exotic destinations like Africa, Australia, Iceland and Tahiti.
"In one sailing, you can visit new corners of the world," Haas continued. "One of the best things about cruising is that it offers so many options, from the range of experiences, to size of ships and ambiance. Travel advisors help match vacationers with the cruise that best fits their interests, since each cruise line has unique character and programs. Also, ship-type creates another range of choices from large ocean-going ships with great entertainment options for multi-generational vacations, to river cruises that offer intimate experiences taking travelers deep inside destinations."
When to Book
Demand for all things travel – including cruising – is increasing by the day. Global fuel prices are also much higher than a month ago, which can influence pricing for airfares, cruising and more.
"If you plan to travel anytime soon, now is the time to book," Haas said. "With strong demand and volatile oil prices, booking early will ensure you get the vacation you want at the optimal price. That's especially true for cruise lines. They open up reservations as early as two years ahead of sailing and sometimes offer better rates for booking early."
AAA stressed that an experienced and trusted travel agent can help.
"The travel landscape is quickly changing as pandemic-related restrictions are lifted and more people look to get out and see the world again," Haas continued. "A travel agent is an invaluable resource who will serve as your advocate who will help you be informed, prepared and protected, so you can relax and enjoy your vacation."
AAA's travel survey shows that 50 percent of Floridians are more likely to purchase travel insurance than before the pandemic. However, only 31 percent feel very well informed about travel insurance.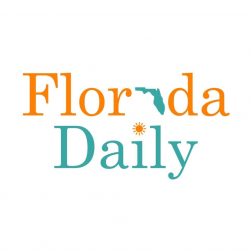 Latest posts by Florida Daily
(see all)