Gas prices continue to drop in Florida with prices at the pump in the Sunshine State well below the national average.
On Monday morning, AAA released a study showing the average gallon of gas in Florida cost $2.71 a gallon, down three cents from last week, while the national average stood at $2.89 a gallon, up five cents from last week.
With this latest drop, Florida now has the 11th lowest prices in the nation.
Mark Jenkins, a spokesman for AAA and the Auto Club Group, weighed in on gas prices on Monday.
"Gas prices are moving lower in concert with wholesale, gasoline and oil futures, which all dropped last week," said Jenkins. "The lowest gas prices in the country are mostly found in the southeastern United States. Since most of these states are supplied by Gulf Coast refineries, this could be a positive indicator that refineries in the area are moving past their various issues that have affected fuel supplies and led prices higher."
The West Palm Beach-Boca Raton area had the most expensive gas in Florida at $2.81 a gallon followed by Miami at $2.78 a gallon and Tallahassee at $2.76 a gallon.
Jacksonville and the Melbourne-Titusville area tied for the least expensive gas in Florida at $2.63 a gallon followed by the Tampa-St. Petersburg-Clearwater market at $2.66 a gallon.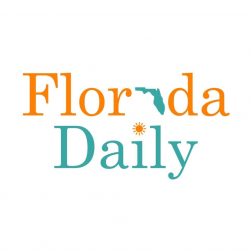 Latest posts by Florida Daily
(see all)