Gas prices across the Sunshine State are going up and AAA noted that they could be higher than $2 a gallon soon.
According to a report from AAA released on Monday, the average gallon of gas in Florida cost $1.90 to start the week, up two cents from the week before and the highest prices in nine weeks. The national average stood at $2.02 a gallon on Sunday, up from $1.98 a gallon the week before and the highest it has been in ten weeks.
"Crude oil and wholesale gasoline prices are rising in response to positive US employment numbers and OPEC's agreement to extend crude production cuts," said Mark Jenkins, a spokesman for AAA and the Auto Club Group. "Those increases could be passed along to consumers as early as this week. Florida gas prices could rise an average of 5-10 cents. If that happens, the state average could hit $2 per gallon for the first time in 10 weeks."
The West Palm Beach-Boca Raton market had the most expensive gas in the state at $2.01 a gallon followed by Gainesville at $1.99 and Panama City and Fort Lauderdale which both stood at $1.93.
Four markets–Orlando, Fort Myers, Jacksonville and Tampa Bay–had the least expensive gas in the state with all those areas seeing an average of $1.87 a gallon.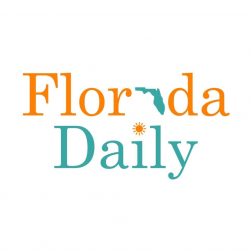 Latest posts by Florida Daily
(see all)