AAA sounded the alarm on Monday, insisting gas prices will rise in Florida thanks to higher oil prices.
"Gas prices in Florida are very likely to rise this week. Oil and wholesale gasoline prices surged to their highest levels since November. This should drag the average price of gasoline anywhere from 10-20 cents higher in the near future," AAA noted.
On Sunday, the average gallon of gas cost $2.23 in Florida, below the national average of $2.31 a gallon and around where it stood at the start of last week.
"Oil and wholesale gasoline prices made significant gains last week, which will likely lead to higher prices at the pump," said Mark Jenkins, a spokesman for AAA and the Auto Club Group on Monday. "Prices rose after news that OPEC is making good on its promise to cut production, and reports of refinery issues at multiple plants in the northeast. One of the other key reasons for rising prices right now is refineries entering maintenance season. This is a time of year when refineries do 'spring cleaning' and to prepare for the switch to summer-blend gasoline. The process causes refineries to temporarily go offline, reducing the output of gasoline into the market."
The West Palm Beach-Boca Raton market had the most expensive gas in the state at $2.36 a gallon followed by Panama City at $2.34 a gallon and Miami at $2.29 a gallon. Jacksonville had the least expensive gas at $2.17 a gallon followed by Orlando and the Tampa-St. Petersburg-Clearwater market at $2.18 a gallon.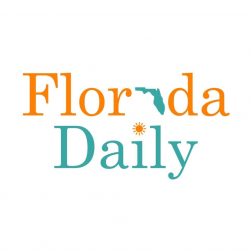 Latest posts by Florida Daily
(see all)