While there will be a slight rise in gas prices in Florida over the next week, AAA doesn't expect it to impact Thanksgiving travel plans.
With 2.6 million Floridians planning to hit the road for the holiday, AAA predicted gas prices to rise, on average, 5-10 cents per gallon in the Sunshine State.
"Even if gas prices do rise this week, a 5-10 cent increase is not likely to cause Floridians to cancel their travel plans," said Mark Jenkins, a spokesman for AAA and the Auto Club Group. "If the state average returns to $2.45 per gallon, it'd be the same price motorists paid during last year's holiday. Additionally, it's nearly the same price Floridians paid a month ago – when most people were finalizing their travel plans. However, if the state average remains less than $2.45, Thanksgiving travelers in Florida would be paying the lowest gas prices for the holiday in three years."
AAA pointed to international developments as one reason why gas prices could rise.
"Last week, wholesale gasoline prices rose last week alongside crude oil, in response to reports that Russia would cooperate with OPEC's efforts to balance global crude supply and demand. Crude prices ping-ponged last week, but ultimately finished flat. Gasoline futures, on the other hand, finished the week five cents higher than where they started on Monday," AAA noted. "Despite the upward pressure, market fundamentals could easily change course early this week, allowing pump prices to hold steady through the holiday."
In the meantime, the average gallon of gas in Florida cost $2.36 on Sunday, a half-cent less than the start of last week, six cents less than last month and seven cents less than this time last year. The national average stood at $2.59 a gallon on Sunday.
The West Palm Beach – Boca Raton area had the most expensive gas in Florida at $2.50 a gallon followed by Panama City at $2.48 a gallon and Tallahassee at $2.47 a gallon. The Tampa-St. Petersburg-Clearwater area had the least expensive gas in Florida at $2.26 a gallon followed by  Orlando at $2.28 a gallon and Jacksonville at $2.31 a gallon.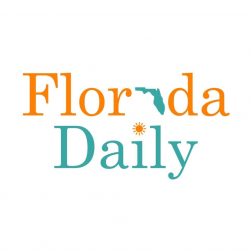 Latest posts by Florida Daily
(see all)