With July almost over, gas prices continued to drop across Florida over the past week, a new report from AAA shows.
AAA released a report on Monday showing the average gallon of gas in Florida cost $2.58 on Sunday, down nine cents from the week before and a drop of 12 cents over the past 11 days. This is 22 cents less than this time last year and well under the national average of $2.74 a gallon.
Mark Jenkins, a spokesman for AAA and the Auto Club Group, said that low oil prices are helping reduce prices at the pump in the Sunshine State.
"Florida drivers are benefiting from low oil prices, which held pretty steady last week, thanks to ongoing market sentiment that global oil supply is stronger than demand," Jenkins said on Monday.
Jenkins also said he expected gas prices to continue to drop across Florida in the coming days.
"The state average should continue trickling lower this week, as it makes a likely push below $2.55 per gallon before Friday."
Tallahassee has overtaken other areas of Florida to become the most expensive market in the state for gas with prices averaging $2.69 a gallon followed by Panama City at $2.68 a gallon and the West Palm Beach-Boca Raton area at $2.67 a gallon.
The Tampa Bay area has the least expensive gas in the Sunshine State with prices averaging $2.52 a gallon in that market followed by Punta Gorda at $2.53 a gallon and Jacksonville at $2.54 a gallon.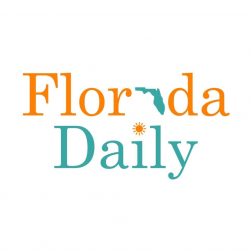 Latest posts by Florida Daily
(see all)