While gas prices across Florida fell slightly last week, AAA warned that they could increase again as crude oil prices rise.
The average gallon of gas in Florida cost $3.05 at the start of the week, down two cents from the start of last week. The national average stood at $3.20 a gallon on Sunday.
Mark Jenkins, a spokesman for AAA and the Auto Club Group, said gas prices could increase depending on what happens with oil prices.
"After weeks of declines, gas prices face renewed upward pressure after the price of crude oil rose percent last week," said Jenkins. "Crude prices have remained elevated this year, because unlike the years before the pandemic – where supplies far outpaced demand – the global fuel market has tightened. Many countries reduced fuel production, due to the pandemic, and are now struggling to keep pace with returning demand."
"Last week, the price of US crude oil set a new 2021 high. Friday's settlement of $75.88 per barrel was $2 more than the week before, and the most expensive daily settlement since October 2018," AAA noted.
The West Palm Beach-Boca Raton area had the most expensive gas in the state with an average of $3.23 a gallon followed by Fort Lauderdale and Naples which both had an average of $3.10 a gallon. Punta Gorda had the least expensive gas in the state with an average of $2.97 a gallon followed by the Villages, Jacksonville and the Tampa-St. Petersburg-Clearwater area which all saw an average of $3.00 a gallon.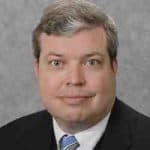 Latest posts by KEVIN DERBY
(see all)