With the holidays now in sight, the average gas prices in Florida could drop below $2 a gallon this week according to a new report from AAA.
AAA released the report showing this week began with the average gallon of gas in Florida costing $2.01, down four cents from the start of last week and below the national average of $2.11 a gallon.
"Demand concerns – related to surging cases of COVID-19 – continue to weigh on the global fuel market, leading to lower prices at the pump," said Mark Jenkins,  a spokesman for AAA and the Auto Club Group.
"Although US gasoline demand is not nearly as low as it was in April, it remains 9 percent lower than what's common, this time of year. Florida drivers should see another round of discounts this week. The state average should slip below $2 a gallon and sink to $1.95 by the weekend," Jenkins added.
The West Palm Beach-Boca Raton area had the most expensive gas in the state with an average of $2.15 a gallon followed by Panama City with an average of $2.09 a gallon and Pensacola with an average of $2.07 a gallon.
Some parts in Florida are already seeing gas prices considerably under $2 a gallon. Punta Gorda has the least expensive gas in Florida with an average of $1.88 a gallon followed by Orlando with an average of $1.93 a gallon and the Tampa-St. Petersburg-Clearwater area with an average of $1.94 a gallon.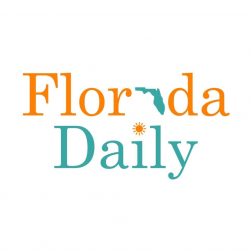 Latest posts by Florida Daily
(see all)