AAA warned this week that gas prices across the Sunshine State could rise this week as increased demand across the globe is leading to higher oil prices.
On Sunday, AAA released a report which showed the average gallon of gas in Florida cost $2.85 a gallon, down two cents from a week ago and below the national average of $3.05 a gallon. But AAA expected prices to rise in the coming days.
"The price of crude rose five percent last week. The price for US crude (WTI) settled at $69.62 per barrel on Friday, the highest daily settlement since October 2018. Gasoline futures also increased three percent," AAA noted.
"Rising crude oil and gasoline futures will likely drag retail gasoline prices higher this week," said Mark Jenkins, a spokesman for AAA and the Auto Club Group. "Based on the shift in wholesale gasoline prices, Florida's state average could rise a minimum of 5-10 cents this week."
Panama City had the most expensive gas in the state on Sunday with an average of $3.05 a gallon followed by the West Palm Beach-Boca Raton area and Tallahassee which both saw an average of $2.99 a gallon.
Punta Gorda had the least expensive gas in the state at $2.75 a gallon followed by Orlando at $2.78 a gallon and the Tampa-St. Petersburg-Clearwater market at $2.79 a gallon.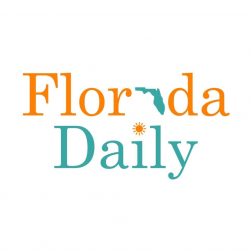 Latest posts by Florida Daily
(see all)
Casey DeSantis: Florida Disaster Fund Raised $20 Million in First 48 Hours as State Recovers From Hurricane Ian

- October 3, 2022, 6:00 pm

Ron DeSantis Calls on Lee County Electric Cooperative to Accept Aid to Expedite Power Restoration

- October 3, 2022, 5:00 pm

After Hurricane Ian, Farm Share Supplied 500,000 Pounds of Food, Water, Relief Supplies in Florida

- October 3, 2022, 12:00 pm