AAA released a report on Monday showing gas prices continuing to rise across Florida.
With the highest gas prices seen in March over the last five years now over, the average gallon of gas in Florida cost $2.75 on Sunday, up 13 cents more than a week ago and almost 30 cents higher than a month ago. During the first quarter of the year, AAA did not expect prices in Florida to reach $2.75 a gallon until around Memorial Day.
Prices in Florida are above the national average which stood at $2.69 a gallon on Sunday.
Prices are jumping up across the state, including 18 cents a gallon in Orlando and the Tampa Bay area and 17 cents a gallon in Jacksonville and the Fort Myers-Cape Coral market.
Mark Jenkins, a spokesman for AAA and the Auto Club Group, weighed in on Monday.
"Florida drivers experienced another round of rising prices last week, as fuel supplies continued to tighten due to refinery issues," said Jenkins. "Although gas price hikes are not out of the norm, this time of year, it's something that often catches many motorists by surprise. Fortunately, gas prices appear to be leveling off for now. Based on current wholesale prices, AAA does not forecast another round of rising prices this week, unless there is an unexpected supply interruption or stock market spike. Even still, motorists are not out of the woods yet. Until supply levels return to normal, the potential will remain for additional price hikes."
AAA looked at why gas prices have been going up in recent weeks.
"Seasonal factors like rising demand, refinery maintenance, lower supplies, and the switch to summer gasoline can cause gas prices to rise 20-75 cents in the spring," AAA noted. "So far this year, the state average has risen 64 cents, which is almost 20 cents more than the price-hike drivers experienced last year. The difference is largely due to bigger swings in oil prices this year, and a more volatile maintenance season for refineries."
The West Palm Beach-Boca Raton area had the most expensive gas in the state with an average of $2.85 a gallon followed by Fort Lauderdale at $2.80 a gallon and Naples at $2.79 a gallon. The Pensacola market had the least expensive gas in Florida at $2.62 a gallon followed by the Crestview-Fort Walton Beach area at $2.63 a gallon and Tallahassee at $2.64 a gallon.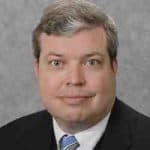 Latest posts by Kevin Derby
(see all)