After rising in recent days, including an eight cents jump two weeks ago, gas prices in Florida dropped last week with the average gallon in the Sunshine State costing $2.25 a gallon, three cents less than a week ago, according to a new study from AAA.
Florida is in the middle of the pack when it comes to states and the District of Columbia, ranking as the 23rd most expensive when it comes to gas prices but prices in the Sunshine State remain below the national average of $2.28 a gallon.
Mark Jenkins, a spokesman for AAA and the Auto Club Group, weighed in on where gas prices will go in the weeks to come.
"Drivers continue to find gas prices that are well below what they paid this time last year," Jenkins said on Monday. "Low oil prices have helped keep gas prices relatively low, so far this year. However, prices should bounce higher this spring, as demand climbs and refineries switch to a more expensive-to-produce summer-blend gasoline. AAA forecasts the national average to peak around $2.75 per gallon by Memorial Day weekend."
"Crude oil prices trended lower last week," AAA noted. "The US benchmark WTI settled at $52.64 per barrel on Friday – $2.62 per barrel less than the week before. This was the first weekly decline in crude oil prices in five weeks. Concerns reemerged late last week, that the ongoing US-China trade war could slow global demand. This overshadowed optimism in the market that OPEC cuts and sanctions against Venezuela exports are helping to balance global supplies. So far this year, the highest daily settlement of WTI was $55.26 per barrel on February 1."
The West Palm Beach-Boca Raton market and Panama City had the most expensive gas in Florida with an average of $2.35 a gallon followed by Naples at $2.29 a gallon. Pensacola had the least expensive gas in Florida at $2.18 a gallon followed by Jacksonville and Punta Gorda at $2.21 a gallon.
Kevin Derby can be reached at Kevin.Derby@floridadaily.com.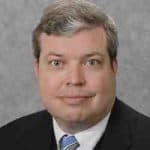 Latest posts by Kevin Derby
(see all)