Gas prices dipped across Florida last week but AAA warned on Monday that they could be on the rise again as tensions with Iran continue to grow.
According to a report AAA released on Monday, on Sunday, the average gallon of gas in Florida cost $2.74, five cents lower than the start of last week. Around the nation, the average gallon of gas cost $2.84. But AAA insisted that prices could soon rise due to American policy in regards to Iran.
"Another price hike could be on the way. Crude oil and gasoline futures gained set new 2019-highs overnight, amid reports that the U.S. could end waivers for countries buying oil from Iran," AAA noted. "After imposing sanctions on exports of Iranian oil last November, the U.S. granted waivers, allowing Iran's eight main oil-buyers to continue making limited purchases. A column in the Washington Post suggests the U.S. will announce on Monday that those countries (the largest of which are China and India) must stop importing Iranian oil or face sanctions. Just before midnight, the price of WTI crude oil had risen almost $2 to nearly $66 per barrel, in response to the report. Gasoline futures were up more than five cents from the previous daily closing price."
Mark Jenkins, a spokesman for AAA and the Auto Club Group, weighed in on Monday on that possibility.
"This is news that could certainly restore upward pressure on prices at the pump, but to what extent remains to be seen," Jenkins said. "Ending Iran sanction waivers could contribute to what is already considered to be a tightening oil market due to OPEC production cuts, sanctions against Venezuela, and political unrest in Libya. How the market digests this news will tell the story of where pump prices go from here. So far, it's looking like a five cent hike, but that outlook could be different by Monday night."
The West Palm Beach-Boca Raton area had the most expensive gas in Florida at $2.84 a gallon followed by Naples and Miami at $2.79 a gallon. Jacksonville had the least expensive gas in the state at $2.66 a gallon followed by the Melbourne-Titusville area at $2.67 a gallon and Pensacola at $2.69 a gallon.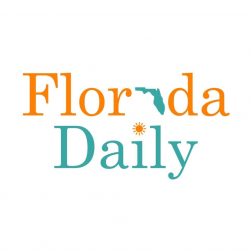 Latest posts by Florida Daily
(see all)