Gas prices in Florida continue to drop during the coronavirus pandemic, a new study from AAA finds.
AAA released a report showing gas prices in Florida dropped, on average, 3.5 cents a gallon in the past week and 60 cents a gallon over the last two months. At $1.82 a gallon, the average price in Florida mirrors the national average.
"Gas prices continue moving lower as COVID-related state lockdowns keep Americans off the road, leading to lower demand for gasoline," said Mark Jenkins, a spokesman for AAA and the Auto Club Group. "Nationwide, implied demand for gasoline has fallen nearly 60 percent. With fewer drivers on the road, refiners are reducing output. Crude oil prices sank to new lows last week, amid continued uncertainty of when conditions will return to normal. Meanwhile, wholesale gasoline prices remain at lows that could allow the state average to eventually sink to the $1.50s."
The overwhelming majority–94 percent–of gas stations across Florida have prices below $2 per gallon.
The West Palm Beach-Boca Raton area and Gainesville have the most expensive gas in the state with an average of $1.99 a gallon followed by Fort Lauderdale at $1.94 a gallon.
Jacksonville has the least expensive gas in Florida at $1.66 a gallon followed by Punta Gorda at $1.69 a gallon and Panama City at $1.70 a gallon.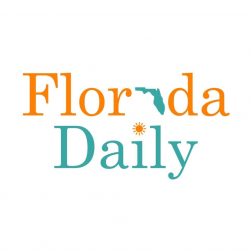 Latest posts by Florida Daily
(see all)