Gas prices in Florida are at their lowest level since June, according to a new report from AAA.
AAA released a study at the start of the week showing the average gallon of gas in Florida cost $2.05 on Sunday, down four cents from the start of last week. Gas prices in Florida have declined for 29 days in a row. The national average stood at $2.13 a gallon on Sunday.
"Crude oil prices are tumbling – dropping 10 percent last week and another 3 percent overnight. The market is concerned that global fuel demand will continue to struggle thanks to rising COVID-19 cases both domestic and abroad," AAA noted.
"It could cost even less to drive to the polls this Tuesday," said Mark Jenkins, a spokesman for AAA and the Auto Club Group. "Although drivers in some metro areas are already paying sub-$2 gas prices, the latest round of crude prices drops should deliver additional discounts and drag the state average under $2 – for the first time since early June. Based on the latest wholesale gasoline prices, it's possible the state average could eventually fall to $1.90 per gallon."
The West Palm Beach-Boca Raton area had the most expensive gas in Florida on Sunday with an average of $2.18 a gallon followed by Panama City at $2.12 a gallon and Naples at $2.11 a gallon.
Punta Gorda had the least expensive gas in the state on Sunday with an average of $1.94 a gallon followed by Orlando at $1.98 a gallon and the Tampa-St. Petersburg-Clearwater market at $1.99 a gallon.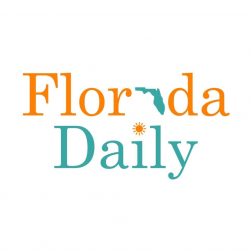 Latest posts by Florida Daily
(see all)