AAA released a new report on Sunday showing the average gallon of gas in Florida cost $2.97, down two cents from the start of last week.
While Florida remains under the national average of $3.16 a gallon, Mark Jenkins, a spokesman for AAA and the Auto Club Group, said he expected prices to remain steady this week.
"Gas prices may not move much this week, as futures prices finished slightly above a week ago," said Jenkins. "Concerns about the Delta variant significantly impacted the crude oil market last week, causing oil prices to drop 8 percent on Monday. However, crude rebounded by the end of the week, on the belief that the spread would not significantly impact the recovery in global fuel demand."
Panama City and the West Palm Beach-Boca Raton area had the most expensive gas in the state with an average of $3.13 a gallon in both markets followed by Tallahassee at $3.06 a gallon.
Punta Gorda had the least expensive gas in the state at $2.85 a gallon followed by Orlando and  the Bradenton-Sarasota-Venice market which both saw an average of $2.91 a gallon.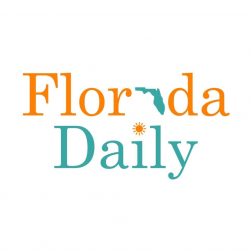 Latest posts by Florida Daily
(see all)