Gas prices in Florida dropped slightly over the past week, a new report from AAA shows.
AAA released a report on Sunday showing the week began with the average gallon of gas costing $2.46 in Florida, down from $2.48 at the start of last week. Across the nation, the average gallon of gas cost $2.51 on Sunday.
"Drivers got a break from rising prices at the pump, last week," said Mark Jenkins, a spokesman for AAA and the Auto Club Group. "Although there was a small decline, pump prices remain at a level that hasn't been seen in more than a year."
Jenkins warned that he expected gas prices to continue to increase due to higher crude oil prices
"Unfortunately, the recent jump at the pump may not be over yet," said Jenkins."Pump prices could eventually reach $2.60 per gallon in the coming weeks, as refineries prepare to switch to summer-blend gasoline. Summer gasoline typically costs more to produce, because it contains more additives, which work to reduce smog during the hotter months."
The West Palm Beach-Boca Raton area had the most expensive gas in Florida with an average of $2.59 a gallon followed by the Fort Lauderdale and Port St. Lucie markets at $2.51 a gallon.
Punta Gorda had the least expensive gas in Florida at $2.36 a gallon followed by Jacksonville and Panama City at $2.40 a gallon.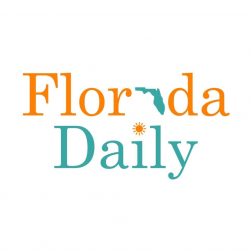 Latest posts by Florida Daily
(see all)