Gas prices in Florida rose 15 cents a gallon in the past week, reaching a 33 month high, a new survey from AAA shows.
AAA noted the average gallon of gas in Florida cost $2.87 on Sunday, up from $2.72 a gallon at the start of last week and above the national average of $2.86 a gallon.
"Global and domestic supply and demand continues to be the story behind rising prices at the pump," said Mark Jenkins, a spokesman for AAA and the Auto Club Group. "Global crude oil supply is tightening after OPEC+ extended production cuts beyond April. Domestically, gasoline demand is beginning to rise, while gasoline supplies lag behind due to refinery outages caused by the arctic weather that hit Texas last month. Unfortunately, we may be in store for another round of increases. Although crude prices held mostly steady last week, gasoline futures and wholesale prices rose 10 cents due to market optimism that gasoline demand will continue to grow. It's possible that an increase in futures prices could cause another price hike this week, dragging the state average even closer to $3 a gallon."
"Florida's average price has increased 67 cents per gallon since starting the year at $2.20. The main driver of that increase has been the price of crude oil, which increased almost 40 percent since January 1," AAA noted.
The West Palm Beach-Boca Raton area had the most expensive gas in the state on Sunday with an average of $2.97 a gallon followed by Miami at $2.91 a gallon and Ft. Lauderdale at $2.90 a gallon.
Pensacola had the least expensive gas in the state on Sunday with an average of $2.80 a gallon followed by the Crestview-Fort Walton Beach area and Panama City which both saw an average of $2.81 a gallon.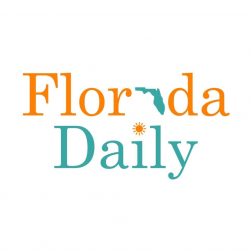 Latest posts by Florida Daily
(see all)