Gas prices rose across Florida in the past week and could go even higher thanks to a cyberattack on the Colonial Pipeline.
AAA reported on Sunday that the average gallon of gas in Florida cost $2.88 at the start of the week, up 10 cents from the start of last week. The national average stood at $2.96 a gallon on Sunday.
But the cyberattack on the Colonial Pipeline could impact gas prices, especially as it has been shut down since Friday.
"The Colonial Pipeline carries gasoline and diesel from refineries in Texas, supplying states with fuel across the southeastern US and up the eastern seaboard to the New York harbor," AAA noted. "Florida is not largely dependent on the Colonial Pipeline for gasoline. Most of Florida's fuel is delivered from Gulf Coast refineries via waterborne vessels. Because of this, Florida should remain well supplied with gasoline, despite the pipeline outage. However, as always, pump prices remain vulnerable to futures price swings, which are influenced by domestic and international supply and demand."
"The longer the pipeline is down, the greater the threat of rising gas prices," said Mark Jenkins, a spokesman for AAA and the Auto Club Group. "If operations are restored on Monday, drivers may see very little to no impact at the pump. A lengthy downtime, like a week, would be a different story. Sunday night, gasoline futures prices were up less than a nickel."
The West Palm Beach-Boca Raton area had the most expensive gas in the state with an average of $2.99 a gallon on Sunday followed by Panama City at $2.95 a gallon and Tallahassee at $2.94 a gallon.
Punta Gorda had the least expensive gas in Florida on Sunday with an average of $2.81 a gallon followed by the Villages at $2.83 a gallon and Jacksonville and Orlando which both saw an average of $2.84 a gallon.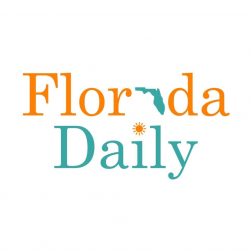 Latest posts by Florida Daily
(see all)