AAA released a report on Sunday showing gas prices have increased slightly over the past week as Florida gets ready for the Thanksgiving weekend.
"U.S. crude oil rose 5 percent last week, finishing above $42 a barrel for the first time since September 1. Wholesale gasoline prices rose a few pennies too, but settled at a level that would suggest a retail price of around $2.00 per gallon, across the state," AAA noted.
The average gallon of gas in Florida cost $2.03 on Sunday, up four cents from the start of last week and below the national average of $2.11.
"Drivers are likely to find the lowest Thanksgiving gas prices in 12 years," said Mark Jenkins, a spokesman for AAA and the Auto Club Group. "Gas prices are inching higher, due to vaccine news, but reports of rising cases of coronavirus should prevent any significant gains at the pump."
The West Palm Beach – Boca Raton area had the most expensive gas in the state with an average of $2.16 per gallon followed by Pensacola with an average of $2.09 a gallon and Panama City with an average of $2.08 a gallon.
Punta Gorda had the least expensive gas in the state with an average of $1.95 a gallon followed by Jacksonville and the Fort Myers – Cape Coral area which both saw an average of $1.98 a gallon.
AAA expects more than 2.6 million residents of the Sunshine State to be on the road for the Thanksgiving holiday.
"Earlier this month, AAA released its Thanksgiving Travel Forecast, anticipating a 10 percent decline in travel this Thanksgiving compared to last year's holiday. According to the report, 50.6 million Americans will take a road trip. More than 2.6 million of those would be Floridians. However, it's possible even fewer people will travel this Thanksgiving. Since the forecast was developed, new cases of COVID-19 have increased and the CDC urged Americans to stay home for the holiday," AAA noted.
"AAA urges those who decide to travel to do so safely," Jenkins said. "Wear a mask, bring cleaning supplies, and do your research before leaving to understand if there are any travel restrictions or closures along your route or at your destination."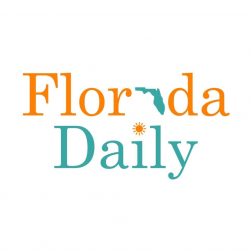 Latest posts by Florida Daily
(see all)