Gas prices in Florida rose over the past week, moving from an average of $2.03 a gallon at the start of last week to $2.16 on Sunday–and AAA believes optimism about a federal stimulus package and a COVID-19 vaccine is behind it.
On Sunday, Florida was just under the national average of $2.17 a gallon.
"Gas prices are on the rise due to growing optimism that the US could pass a stimulus package, and about how a COVID-19 vaccine could eventually help improve global fuel demand in 2021," said Mark Jenkins, a spokesman for AAA and the Auto Club Group. "Pump prices appear to be leveling out for now, but will seek direction from the fuel market this week."
"Oil prices remain the primary driver for prices at the pump. The price of crude reached a new 9-month high on Friday, settling at $46.26 per barrel. The price of US crude is now nearly 25 percent more than a month ago," AAA noted. "Florida drivers are now paying the highest prices at the pump since early October. The state average of $2.16 per gallon is 13 cents more than a week ago, yet 38 cents per gallon less than this time last year."
The West Palm Beach-Boca Raton area had the most expensive gas in the state at $2.27 a gallon followed by Port St. Lucie and Ocala which both saw an average of $2.18 a gallon.
Tallahassee had the least expensive gas in the state at $2.08 a gallon followed by Punta Gorda at $2.09 a gallon and the Crestview-Fort Walton Beach area $2.12 a gallon.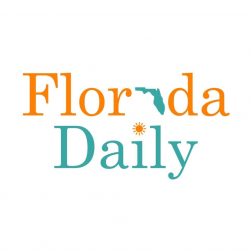 Latest posts by Florida Daily
(see all)