Drivers across Florida saw prices at the pump fluctuate in the past week.
According to a study from AAA released on Monday, gas prices in the Sunshine State rose, on average, eight cents a gallon early last week before slipping down towards the end of it. By Sunday, the average gallon of gas in Florida cost $2.47, up five cents from the week before but well under the national average of $2.65 a gallon.
Mark Jenkins, a spokesman for AAA and the Auto Club Group, said prices at the pump across Florida could drop in the days to come.
"The state average could fall to $2.41 per gallon by the end of the week, based on recent declines in the price of wholesale gasoline," said Jenkins. "Recent EIA data suggests that refineries are conducting seasonal maintenance, which has had a throttling effect on gas prices in recent weeks. Fortunately, crude prices remain low, as ongoing tension between the US and China continue to worry the market. Florida pump prices have declined at a rate of one cent per day since Friday."
The West Palm Beach-Boca Raton market had the most expensive gas in the state at $2.58 a gallon followed by Panama City at $2.53 a gallon and Gainesville at $2.50 a gallon.
Pensacola had the least expensive gas in Florida at $2.42 a gallon followed by the Villages and Punta Gorda at $2.43 a gallon.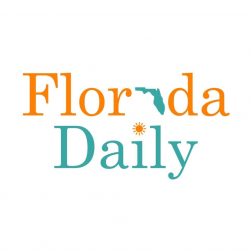 Latest posts by Florida Daily
(see all)