Gas prices in Florida are starting to drop slightly as production recovers from Hurricane Ida which impacted the Gulf at the end of August and the start of September, a new report finds.
AAA released a study on Sunday showing the average gallon of gas in Florida cost $3.00 on Sunday, down from $3.02 at the start of last week and below the national average of $3.18 a gallon.
"Gas prices are inching lower as most of the refineries that went offline because of Hurricane Ida are now in restart mode," said Mark Jenkins, a spokesman for AAA and the Auto Club Group. "Drivers may see another week of similar declines this week after a relatively uneventful week in the futures market."
"At nearly $3 a gallon, Florida's state average price for gasoline is 3 cents less than this year's high – set on August 5th. It's 81 cents more than the average price on January 1, 2021; and 83 cents more than this time last year. On this day in 2019, Florida gas prices averaged $2.41 per gallon," AAA noted.
The West Palm Beach-Boca Raton market had the most expensive gas in Florida with an average of $3.15 a gallon followed by Panama City at $3.09 a gallon and Fort Lauderdale at $3.04 a gallon.
Punta Gorda had the least expensive gas in the state at $2.88 a gallon followed by the Tampa-St. Petersburg-Clearwater area and the Villages which both saw an average of $2.95 a gallon.
Refineries in Louisiana, Mississippi, Texas and Alabama, which the hurricane impacted, account for more than 45 percent of the nation's capacity for refining crude oil into gasoline and other important products. Additionally, the region is home to nearly 2,000 offshore oil platforms, which account for 17 percent of the nation's crude oil production.
Nine refineries were in Ida's forecasted track which included 24 percent of Gulf Coast refining capacity and 13 percent of capacity nationwide. Four refineries safely shut down before the storm. Another one reduced operations.
More than 90 percent of offshore oil rigs in the Gulf of Mexico were shut down and evacuated before the storm. That amounts to 15 percent of U.S production.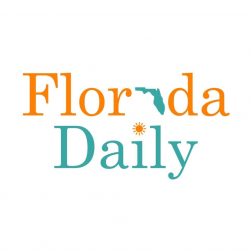 Latest posts by Florida Daily
(see all)