Even as Florida enters the busiest travel period of the year, gas prices continue to drop in Florida, a study from AAA shows.
AAA released a new report on Monday which shows that gas dropped seven cents a gallon over the past week. On Sunday, the average gallon of gas in Florida stood at $2.50, the lowest it has been since January and well below the national average of $2.63 a gallon.
With 2.5 million Floridians expected to drive more than 50 miles to celebrate Thanksgiving, AAA noted that gas prices could be lower than last Thanksgiving when prices stood at $2.47 a gallon in Florida.
Mark Jenkins, a spokesman for AAA and the Auto Club Group, said oil production trends continue to ensure lower gas prices.
"Americans can be thankful for strong oil production and supplies, which have set the table for some of the lowest gas prices of the year," Jenkins said on Monday. "The state average should carve-off another 5 cents before Thanksgiving. Florida's average price should eventually reach $2.35 before fully adjusting to recent oil and wholesale gas price declines. However, there is potential for oil prices to rise in December, depending on how markets respond to possible OPEC oil production cuts and sanctions against Iranian oil exports."
Panama City has the most expensive gas in Florida at $2.83 a gallon followed by the  Crestview-Fort Walton Beach where prices stood at $2.69 a gallon. The Tampa-St. Petersburg-Clearwater market had the least expensive gas in Florida with prices averaging $2.33 a gallon in that area followed by Orlando at $2.36 a gallon and Punta Gorda at $2.38 a gallon.
Still, AAA did not sound optimistic that gas prices would go below $2 a gallon across the nation. The national average has not been below $2 since March 2016.
"Zero states have an average gasoline price below $2 per gallon," AAA noted. "Oil prices would have to drop another $10-$15 for sub-$2 gasoline to become more prevalent."
However there are some markets in other states where some stations have gas below $2.
"Motorists are beginning to find Sub-$2 gasoline at various filling stations in states with low gas taxes like Tennessee, Alabama, and Louisiana," AAA reported. "However, there are currently zero states where the average price is anywhere near $1.99 per gallon. Oil prices would have to drop another $10-$15 per barrel, for sub-$2 gasoline to be prevalent. The state with the lowest average price in the country today is Missouri ($2.28/g)."
Kevin Derby can be reached at Kevin.Derby@floridadaily.com.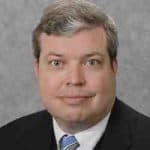 Latest posts by Kevin Derby
(see all)