Gas prices dropped slightly across Florida in the past week but AAA expects them to rise in the coming days after attacks by drones on Saudi processing plants.
AAA released a report on Monday which shows the average gallon of gas in Florida cost $2.40 on Sunday, down from $2.43 the week before and lower than the national average of $2.57. However, AAA pointed to rising oil prices in the aftermath of the drone attacks.
"Saudi processing plants, knocking out half the kingdom's oil capacity, and nearly six percent of what the world consumes every day. Various news reports have suggested other countries would ramp up production to offset the shortage. Overnight, President Trump authorized the release of oil from the Strategic Petroleum Reserve in an effort to balance the market," AAA noted. "Crude oil and gasoline futures prices opened with a bang Sunday night. US benchmark – West Texas Intermediate – jumped 11 percent or a total of more than $6 for a barrel of oil. Gasoline futures also rose 11 percent or about 17 cents per gallon."
"This is a fluid situation which has quickly ignited, but could also flame out – depending on how the market responds over the next couple of days," said Mark Jenkins, a spokesman for AAA and the Auto Club Group, on Monday. "If oil prices hold at current levels, drivers could see gas prices begin to rise anywhere from 5-20 cents by the end of the week."
Panama City had the most expensive gas in Florida with prices averaging $2.53 a gallon in that market followed by the West Palm Beach-Boca Raton area at $2.51 a gallon and Tallahassee at $2.48 a gallon.
The Tampa-St. Petersburg-Clearwater area had the least expensive gas in the state with prices averaging $2.33 a gallon in that market followed by Pensacola and Orlando which both saw an average price of $2.36 a gallon.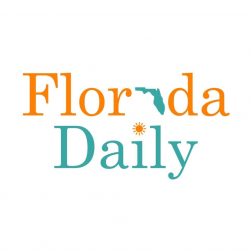 Latest posts by Florida Daily
(see all)