Florida is booming thanks in large part to record setting tourism in the Sunshine State and a new survey shows most residents of the Sunshine State are planning to vacation this year.
AAA released its AAA Consumer Pulse survey this week and forecast a strong year for travel. The survey found that a vast majority of Floridians–84 percent–plan to take at least one vacation this year lasting three days or more, up 1 percent from 2018.
Mark Jenkins, a spokesman for AAA and the Auto Club Group, said this shows Floridians remain confident about the economy.
"The recent U.S. jobs report shows signs of economic positivity and may give Floridians a boost in confidence, as they map out their travel plans for the coming year," Jenkins said on Thursday. "Floridians have the luxury of being just a day-trip away from popular attractions, beaches, and cruise ports. Although road trippers will encounter higher gas prices in the spring and summer, AAA does not expect prices at the pump to exceed last year's highs."
Theme parks, the beach and cruises are the most popular vacation plans for Floridians. More than a third of Floridians–36 percent–plan to head to theme parks while 31 percent are going to hit the beach, 29 percent plan to take a cruise and 28 percent are headed to major cities.
Summer vacations remain popular with 80 percent of Floridians planning to take a break of at least three days during that season while more than half of those surveyed–46 percent–plan to do the same thing for spring.
Around half of Floridians–52 percent–say they will visit a theme park for at least one day in 2019 with 62 percent of those saying they will visit a theme plan planning to head to one of the Disney parks, while 55 percent plan to hit Universal Orlando, 40 percent are looking to go to SeaWorld Orlando while 38 percent are going to Busch Gardens Tampa Bay.
The AAA Consumer Pulse Survey was conducted online among residents living in Florida from October 8, 2018 – October 22, 2018. A total of 409 residents completed the survey, with 342 planning to take a 2019 vacation. Survey results have a maximum margin of error of ± 5.3 percentage points. Responses are weighted by gender and age to ensure reliable and accurate representation of the adult population (18+) in Florida.
Kevin Derby can be reached at Kevin.Derby@floridadaily.com.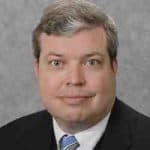 Latest posts by Kevin Derby
(see all)