With Tropical Storm Gordon doing no damage to refinery operations in the Gulf, on Wednesday afternoon, AAA reported that the storm did not impact gas prices in the Sunshine State.
Prices rose for a moment on Tuesday but fell back in line after fears of the storm's impact on oil production in the Gulf faded.
However, despite that good news, Mark Jenkins, a spokesman for AAA and the Auto Club Group, offered a warning about the impact a major storm can have on oil production and gas prices.
"Refineries dodged a bullet, but are not out of the woods just yet," Jenkins said on Wednesday. "This year's hurricane season is far from over. If a major storm moves into the Gulf of Mexico, refineries will go back on alert and pump prices will face renewed upward pressure."
Jenkins did sound an optimistic note about has prices dropping in the weeks to come provided there are no major storms that do major damage.
"With just a couple days removed from the summer driving season, it appears fuel prices are already slipping," Jenkins said. "Pump prices usually push lower in the fall as demand dips and refiners switch to a cheaper-to-produce winter-blend fuel. AAA forecasts the national average will drop to $2.70 per gallon this fall, dragging state averages even lower in some cases."
On Wednesday, the national average stood at $2.84 per gallon, three cents less than where it stood at the start of the week. In Florida, the average gallon of gas cost $2.79, a penny under where it stood at the start of the week.
Kevin Derby can be reached at Kevin.Derby@floridadaily.com.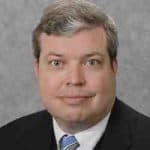 Latest posts by Kevin Derby
(see all)