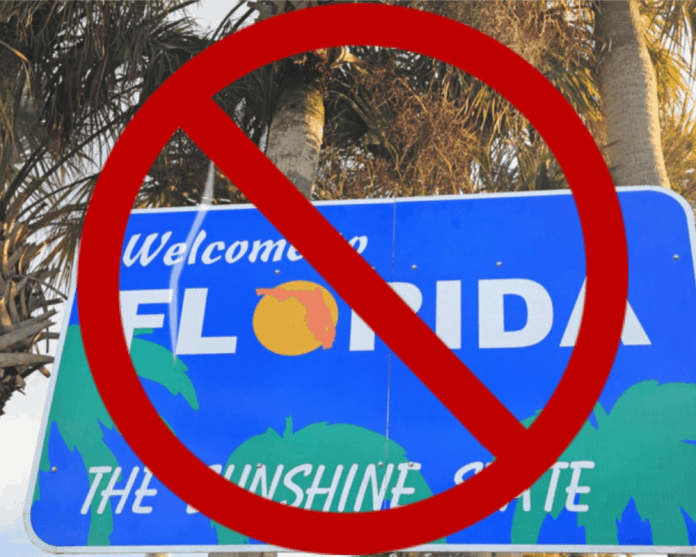 With the Florida Legislature expected to pass a bill which would have local law enforcement go along with federal immigration authorities in cracking down on sanctuary cities, the American Civil Liberties Union (ACLU) is issuing warning to immigrants who want to travel and visit the Sunshine State.

The ACLU insists the bill would make victims of crimes less likely to report to authorities for fear that they will be turned over to federal authorities, including U.S. Immigration and Customs Enforcement (ICE).
Democrats in the Legislature, who proposed amendments against the bill, say the bill harms immigrants–legal and illegal–who haven't been convicted of serious crimes.
The ACLU's warning brought on series of protests last week in Tallahassee.
Even though Florida has no sanctuary cities, the House sponsor of the bill, state Rep. Cord Byrd, R-Jacksonville Beach, said his proposal is needed to ensure local authorities honor federal immigration law, including detaining illegals when needed.
The ACLU has claimed that the new proposal "would undermine local governments' ability to protect the civil rights of their residents by forcing local officials to cooperate with ICE."
Attorney Ron Davis, a legal commentator for the Florida Radio Network, said these claims by the ACLU are ridiculous.
"The ACLU keeps pushing this notion that local cops have nothing better to do than just sit around and racially profile people who may not have a certain look," said Davis "The left keeps saying is that if you show up at an airport or are going through a drive-thru, the cops are just waiting to nab you. That is such a false narrative."
Contact Ed at Ed.Dean@FloridaDaily.com.