The American Civil Liberties Union (ACLU) of Florida will have a new executive director as longtime leader Howard Simon is retiring.
On Tuesday, the ACLU announced that Dr. Micah Kubic, who was active with the group in Kansas, will take over in Florida come January.  "For more than fifteen years, Kubic has championed civil rights causes and has implemented programs that improve the quality of life for disadvantaged, underserved, and minority populations in several states across the country," the ACLU of Florida noted. "Under his tenure, the Kansas ACLU affiliate successfully led campaigns to protect voting rights, and advance criminal justice and racial justice reforms."
"Like Kansas, the state I have spent the last four years working in, Florida has been used as a laboratory for attacks on civil liberties and civil rights. One of the best and most effective ways that the ACLU can defend freedom in this country is by defending it in Florida first. I am thrilled to come stand side by side with tens of thousands of ACLU supporters in Florida to do that work," said Kubic.
"The ACLU of Florida has thrived under the leadership of Howard Simon and through the energy of its members and activists across the state, winning victory after important victory," said Michael Barfield, the President of the ACLU of Florida. "I look forward to working together with Micah to ensure that the ACLU of Florida remains the most tireless, committed, and resolute defender of civil liberties and civil rights."
Kubic has some large shoes to fill as Simon led the ACLU of Florida for more than 20 years. Before that, Simon led the ACLU of Michigan for 23 years.
Simon gave Kubic his approval.
"Our Board of Directors made an excellent choice in selecting Micah Kubic as the Florida ACLU's new executive director," Simon said. "With his years of fighting voter suppression fostered by Kris Kobach, the Kansas Secretary of State and recently defeated gubernatorial candidate," Simon added, "Micah is ideally suited to lead ACLU's urgent work to defend the right to vote in Florida — and especially work that may be necessary to ensure that the restoration of voting rights for former felons who have completed their sentence that was approved on Election Day will be faithfully implemented."
With Simon stepping down and Kubic starting in January, Deputy Director Melba Pearson will lead the ACLU of Florida in the interim.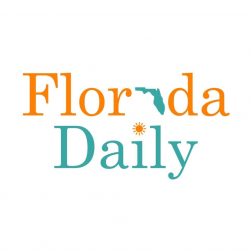 Latest posts by Florida Daily
(see all)