 U.S. Rep. Ross Spano, R-Fla., has drawn a major challenger as he runs for a second term in Central Florida.
On Monday,  state Representative Adam Hattersley, D-Riverview, a veteran and small business owner, announced he was challenging Spano. Hattersley was first elected to the Florida House last year and represents parts of Hillsborough County.
"I believe we're in desperate need of leaders who will serve with honor and integrity and put country before party," Hattersley said. "Those are the lessons that I learned as a U.S. Navy officer and it's why I'm running for Congress. Washington is filled with self-serving career politicians like Ross Spano, but I believe politics should be about working together to help people — not helping ourselves. The only way we can change Congress is by changing the type of people we send there and as a veteran and small business owner, I'm ready to lead the way."
First elected to the Florida House in 2012, Spano ran for state attorney general in 2018 but shifted his ambitions to run for Congress after U.S. Rep. Dennis Ross, R-Fla., announced his surprise retirement. Spano represents parts of Hillsborough, Lake and Polk Counties. Spano is expected to be a top target for Democrats come 2020 and several potential candidates are considering running against him.
In the last election cycle, Republicans made up 36 percent of the district while 35 percent were registered Democrats and 29 percent stood outside the major parties. Donald Trump did well here in 2016, taking 52 percent while Hillary Clinton pulled 43 percent in the district. Spano held off Democrat Kristen Carlson last year, beating her 53 percent to 47 percent.
Hattersley could face a crowded primary field. Carlson could opt for a rematch while former Judge Bob Doyel, who ran for the state Senate last year, is another possible candidate. Currently, activist Loretta Miller and veteran Jesse Philippe are running for the Democratic nomination.
Reach Kevin Derby at kevin.derby@floridadaily.com.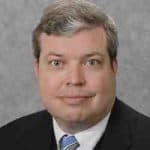 Latest posts by Kevin Derby
(see all)