Facing a competitive primary from U.S. Rep. Ron DeSantis, R-Fla. in the Republican gubernatorial primary, this weekend, Florida Agriculture Commissioner Adam Putnam looked to build support in his rival's backyard.
Putnam opened up his Jacksonville campaign office on Saturday, just north of DeSantis' district and one of his chief areas of support. DeSantis had represented suburbs of Jacksonville in the northern part of St. Johns County when he was first elected to Congress back in 2012 but. after the latest round of congressional redistricting, he no longer represents that part of the First Coast.
"To know what matters to Floridians, what's on their minds, you have to be in the state," Putnam said at the event. "You have to be in the neighborhoods, in the coffee shops, in the barbecue restaurants, and opening up headquarters here in Jacksonville.
"You have to be present to be a strong servant and leader, and that's what this campaign is all about," Putnam added. "This is a grassroots movement, and all of you are a part of that."
Putnam looked to showcase his support from leading Republicans on the First Coast including U.S. Rep. John Rutherford, R-Fla,, and state Sen. Aaron Bean, R-Fernandina Beach, both of whom attended the event on Saturday.
"Adam is committed to justice, our first responders, and law and order," Rutherford said, showcasing Putnam's record as an executive. "This guy knows how to run stuff, not just talk about it. That's why I'm proud to support my good friend, Adam Putnam, who is going to be the next governor of Florida."
Putnam continued his efforts in Northeast Florida on Saturday night, appearing at an event hosted by the Clay Count GOP in Green Cove Springs. At the event, Putnam focused on veterans issues.
"We want our veterans to travel the world telling everybody that Florida treats its military men and women and its first responders best," Putnam said, "As governor, it will be my priority to put Florida veterans first."
While he has not endorsed Putnam, Gov. Rick Scott praised the gubernatorial hopeful and the Florida Legislature for their efforts to help veterans.
"There's a lot of members of the Florida Legislature here, Commissioner Putnam is here, and I can tell you over the last 7.5 years, that group of people has made Florida the number one state in the country for active military and our veterans," Scott said.
With a little under two and a half months to go, polls have found that Putnam has the lead over DeSantis and other candidates, including Bob White who leads the Republican Liberty Council of Florida. in the primary. However, most polls have shown that almost half of Florida Republicans remain undecided.
Kevin Derby can be reached at Kevin.Derby@floridadaily.com.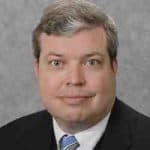 Latest posts by Kevin Derby
(see all)