While Americans for Prosperity (AFP) has drawn fire from President Donald Trump for not helping the GOP in North Dakota, the group's Florida chapter (AFP-FL) intends to take down U.S. Sen. Bill Nelson, D-Fla., in November.
On Tuesday, AFP-FL announced it would focus its efforts against Nelson who is expected to face Gov. Rick Scott in the general election.
"Bill Nelson has a record filled with contempt for qualified jurists, support for a broken health care system, and an affinity for the tax and spend philosophy synonymous with D.C.'s swamp culture," AFP-FL noted on Tuesday. "His empty rhetoric for moderate policy making is overshadowed by decades of contradictory action. AFP-FL's hallmark grassroots teams will mobilize across the state to educate Floridians about his broken promises and failed agenda to encourage citizens to vote Bill Nelson out of office.
AFP-FL State Director Chris Hudson also weighed in on the matter.
"Senator Nelson's failed agenda has offered voters the same song and dance for decades and like a broken record it's time to throw him out," Hudson said. "He said he wanted to reform our broken tax code, but he voted against allowing hard-working Floridians to keep an extra $2,000 per family. He said he wanted to fix D.C.'s out of control spending, but he's a fixture of the D.C. swamp culture that has expanded the federal government, ballooned our national debt, and continues to promote the government's unprecedented encroachment into our health-care. Floridians must vote against Bill Nelson in the upcoming election."
Trump took aim at the Koch brothers who are connected to AFP on Tuesday.
"The globalist Koch brothers, who have become a total joke in real Republican circles, are against strong borders and powerful trade. I never sought their support because I don't need their money or bad ideas," Trump posted on Twitter after the Kochs refused to back the GOP candidate running against U.S. Sen. Heidi Heitkamp, D-ND.
"Their network is highly overrated, I have beaten them at every turn," Trump added.
Kevin Derby can be reached at Kevin.Derby@floridadaily.com.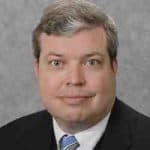 Latest posts by Kevin Derby
(see all)