Finishing up her first term in Congress, U.S. Rep. Stephanie Murphy, D-Fla., had a successful 2018 and is increasingly one of the more prominent members of the Florida delegation despite her lack of seniority on Capitol Hill.
Murphy stunned the political world in 2016 when she upset longtime U.S. Rep. John Mica, R-Fla., in a race that most pundits did not see as competitive until the final weeks of the campaign.
Only 40, Murphy has a compelling back story. Born in Ho Chi Minh City–formerly Saigon–in Vietnam, Murphy's family fled from communist tyranny when she was only a few months old. The boat they escaped on ran out of fuel but they were saved by the U.S. Navy. Before serving in Congress, Murphy worked at the Pentagon under President George W. Bush. She also worked at Suncoast Capital in Winter Park and was a professor at Rollins College.
Murphy has tried to claim the center on Capitol Hill and her work on the U.S. House Armed Services and the Small Business Committees helped her on that front. So has her caucus memberships including helping lead the Democratic National Security Task Force, the Blue Dog Coalition and the Future Forum. Murphy is also a member of the New Democrat Coalition and the Problem Solvers Caucus which needled incoming U.S. House Speaker Nancy Pelosi, D-Calif., as she tried to regain the gavel but eventually backed her after getting a few concessions.
On several fronts–namely in helping small businesses and defense issues–Murphy has proven that she can work with Republicans on Capitol Hill. She has also focused on her district, including pushing for Puerto Rican statehood as the Puerto Rican community continues to grow in Central Florida. Murphy has also helped bring federal dollars to airports and schools–including the University of Central Florida (UCF)–in her district. Still, on several issues, including immigration and gun control, Murphy breaks left with most of her fellow Democrats.
Murphy represents a swing district and was the top congressional target in Florida for the GOP. The Republicans offered a solid candidate in state Rep. Mike Miller, R-Orlando, but the GOP shifted its money as it had to play defense as it tried to keep its majority. Murphy won big, routing Miller by 15 percent and emerging as one of the biggest winners in the Sunshine State on Election Day.
Now headed into her second term as the leader of the moderate Blue Dog Caucus and the Future Forum of Democrats hoping to appeal to younger voters, Murphy looks secure for the moment in her seat. It's telling that she reeled in those leadership posts after defeating Miller and it will be interesting to see how she does with these new assignments.
Even as the Democrats take control of the House next month, one thing is striking. The top Democrats in the House–Pelosi, U.S. Rep. Steny Hoyer, D-Md., and U.S. Rep. Jim Clyburn, D-SC–are all in their mid to late 70s. Several Democrats who were angling to replace them–Florida's U.S. Rep. Debbie Wasserman Schultz comes to mind–have stumbled in their efforts over the years. If she stays in the House, Murphy has a chance to move up the ladder though she might be too moderate for many members of her caucus.  Regardless, for the moment, Murphy's star is on the rise on Capitol Hill as Democrats get ready to take over the House.
Kevin Derby can be reached at Kevin.Derby@floridadaily.com.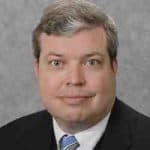 Latest posts by Kevin Derby
(see all)