With questions about how popular Russian-based FaceApp is handling its data, U.S. Sen. Rick Scott, R-Fla., unveiled a proposal to require online realtors disclose the country of origin of all of their products.
Scott showcased the "Promoting Responsibility In Markets and E-Retailers (PRIME) Act" on Tuesday.
"We have to get serious about where our money is going," Scott said. "There are nations around the world, like China, that are trying to compete with America. By buying products made by our adversaries, we are sending them money without a second thought and supporting their efforts to compete with us on the global stage.
"Consumers should know where the products they buy online are made and where the apps they download to their phones are developed. I introduced the PRIME Act to create more transparency in the online retail space so consumers can make informed choices for themselves and their families," Scott added.
The bill creates "country of origin requirements for online retailers" including sellers of applications for the internet and smart phones. If Scott's proposal becomes law, the  Federal Trade Commission would be in charge of enforcing it.
After a prominent career in the private sector, Scott became increasingly politically active, leading Conservatives for Patients' Rights (CPR) against then-President Barack Obama's healthcare law. Scott was elected governor in 2010 and was reelected in 2014. In 2018, he defeated three-term U.S. Sen. Bill Nelson, D-Fla.
Scott sits on the U.S. Homeland Security and Governmental Affairs, the Armed Services, the Commerce, Science and Transportation and the Budget Committees. He also sits on the Special Committee on Aging.
Reach Kevin Derby at kevin.derby@floridadaily.com.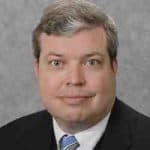 Latest posts by Kevin Derby
(see all)