Florida's two Republican U.S. senators–Marco Rubio and Rick Scott–were in Miami on Wednesday, working with the American Red Cross to help the Bahamas which were hit hard in recent days by Hurricane Dorian.
Scott also joined Miami Mayor Francis Suarez and Miami-Dade County Mayor Carlos Giménez to highlight efforts to help the Bahamas. Earlier on Thursday, Rubio and Scott urged President Donald Trump to waive or suspend certain visa requirements for Bahamian citizens with relatives residing in the United States.
Scott weighed in on Wednesday afternoon, calling on Floridians to help the Bahamas. He also said he intended to push the federal government to help out as well.
"What happened in the Bahamas is absolutely devastating," Scott said. "Your heart goes out to all the families impacted. I want to thank all of those that are coming together to quickly provide relief for families in the Bahamas – your efforts mean so much. The people of Florida are generous and the outpouring of support for our neighbors in the Bahamas has been inspiring. I'm committed to doing everything I can on the federal level to help the Bahamas rebuild and recover following Hurricane Dorian."
In the meantime, Scott's office showcased current federal efforts in the Bahamas including:
· The United States Coast Guard is positioned in the Bahamas to conduct medical evacuations, support search and rescue operations and provide humanitarian aid. The U.S. Coast Guard has also taken the Prime Minister and Bahamas opposition leader to survey damage.
· The U.S. Agency for International Development (USAID) has deployed a Disaster Assistance Response Team (DART) to the Bahamas to assess damage, identify humanitarian needs, and bring urgently needed assistance to those affected by this hurricane.
· USAID is working with the National Emergency Management Agency (NEMA) of the Bahamas to pre-position personnel in Nassau to help the Bahamian government with providing aid.
· The Bahamian government has announced that any relief supplies being shipped or brought by boat to the Bahamas will be exempt from duties and fees.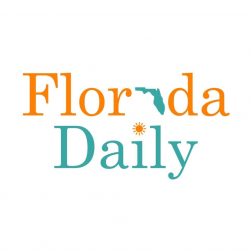 Latest posts by Florida Daily
(see all)