On Friday, Gov. Rick Scott announced the Florida Small Business Emergency Bridge Loan Program will be ready to help small businesses impacted by Hurricane Michael.
Run by the Florida Department of Economic Opportunity (DEO), these loans "will provide short-term, interest-free loans to small businesses that experienced physical or economic damage during Hurricane Michael."
Applications for the program can begin on Friday. Floridians have until December 7, 2018 to apply for these loans.
Scott weighed in on the program and how the loans can help small businesses hurt by the hurricane.
"The damage we have seen from Hurricane Michael is indescribable and unprecedented for the Panhandle," Scott said on Friday. "We are aggressively working to restore power in these communities so that our small businesses can get back on their feet. We will do everything we can to help our small businesses – that truly are the heart of the Panhandle. The small business bridge loan program will help small business owners and communities get back up and running and I encourage all affected business owners to apply today."
"DEO administers the Florida Small Business Emergency Bridge Loan Program in partnership with the Florida SBDC Network to provide cash flow to businesses damaged by a disaster. The short-term, interest-free loans help bridge the gap between the time damage is incurred and when a business secures other financial resources, including payment of insurance claims or longer-term Small Business Administration loans. Up to $10 million has been allocated for the program," the governor's office noted.
DEO Executive Director Cissy Proctor also offered her take on how the loans can help North Florida small businesses businesses. Businesses with less than 100 employees in the 35 counties impacted by the hurricane can apply for loans of up to $50,000.
"We know the first step to getting communities back on their feet is getting our business back on their feet.  Hurricane Michael has brought devastation to the Florida Panhandle and DEO is working with these businesses to make sure they can recover and be successful," Proctor said.
Michael Myhre, the CEO and state director for the Florida SBDC Network, also offered his take.
"We want our small business owners to know how important they are to our state and we are here to help walk them through the recovery process to get their employees back to work and growing their business," he said.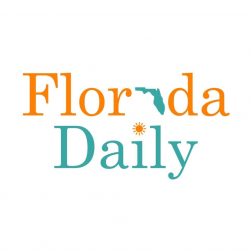 Latest posts by Florida Daily
(see all)