At the urging of state CFO Jimmy Patronis, Citizens Property Insurance Corporation, Florida's insurer of last resort, announced last week it will extend a moratorium on cancellations until the end of 2020 in response to continued challenges facing policyholders from COVID-19 and concerns raised by stakeholders.
Barry Gilway, the president, CEO and executive director of Citizens, said the decision to extend the moratorium scheduled to expire August 15 comes in response to concerns raised by CFO Jimmy Patronis and discussions with Citizens Board of Governors Chairman Bo Rivard over timing.
"Our top priority has been and will continue to be our policyholders," Gilway said. "This extension will provide our customers with further assurances that we have their backs during hurricane season and beyond. I thank CFO Patronis and Chairman Rivard for their input and support."
Citizens imposed the moratorium in March to address a significant uptick in the percentage of premiums not paid by the due date. That figure has since fallen to pre-COVID-19 levels. Rivard said the rapidly changing Florida landscape warranted a re-evaluation of plans made in early July to end the moratorium on August 15.
"Citizens has led the industry in taking care of its customers during these challenging times, and I appreciate that the board has been kept well informed," Rivard said. "COVID-19 has been a moving target and I agree that at this time it makes good sense to extend the moratorium until the end of the year."
Patronis weighed in on Thursday as to why he thought Citizens should extend the moratorium.
"Hurricane season is just beginning to heat up and we are in the middle of an unprecedented health and economic crisis. This is not the time to cancel Citizens' home insurance policies. Citizens is the state created insurer of last resort," Patronis said. "As such, we have a responsibility to work with every policyholder who is unable to pay their premiums due to the COVID-19 pandemic and develop plans to get them back on their feet quickly. What they owe must still be paid, but canceling their policies during hurricane season should not be an option."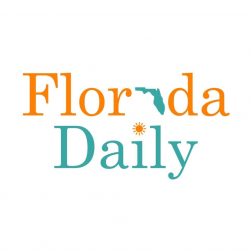 Latest posts by Florida Daily
(see all)