This week, U.S. Rep. Gus Bilirakis, R-Fla., was able to get the Government Accountability Office (GAO) to examine military housing across the country.
Back in February, dozens of families reported mold and other issues in private housing at MacDill Air Force Base which prompted Bilirakis to move into action.
"As a result of the unacceptable conditions that families at MacDill have endured, Congressman Bilirakis requested and received approved for a full, independent analysis of all privatized military housing throughout the country," the congressman's office noted on Thursday.
"Our military families deserve safe living conditions on base and we must ensure their rights are protected. I am eager to see the results of this important study and look forward to acting upon the GAO's recommendations," said Bilirakis.
Bilirakis is not the only member of the Florida delegation to push the federal government on the matter. Back in February, U.S. Sen. Marco Rubio, R-Fla., Rubio wrote Assistant Air Force Secretary for Installations, Environment and Energy John Henderson on the matter.
Also in February, U.S. Sen. Rick Scott, R-Fla., met with U.S. Air Force Secretary Heather Wilson about reports of mold in MacDill Air Force Base.
Back in March, U.S. Rep. Charlie Crist, D-Fla. introduced a bill to "empower military base commanders to hold private companies managing on-base military housing accountable for the health and safety of servicemembers and their families" and he pointed to the problems at MacDill.
"It's shocking and unacceptable that our servicemembers and their families are being trapped in living situations that put their health and safety at risk," said Crist. "Part of the issue stems from base commanders not having the authority necessary to police bad actors, holding private companies accountable for living conditions in the on-base housing they oversee. I think we can put a stop to these situations quickly by giving commanders the authority needed to protect their people."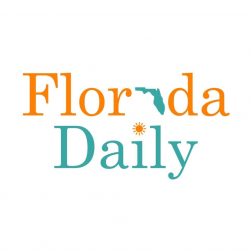 Latest posts by Florida Daily
(see all)